Ship a Car to or from Puerto Rico
AutoStar Transport Express has the experience to make shipping a car to Puerto Rico easy so you can use your vehicle at your leisure once you get to your tropical destination. Our auto-delivery network gives you everything from trusted quotes, a holistic approach to transportation management, personalized support, and access to our bilingual full-service logistics team.
Our familiarity and practicality will give you a stress-free car shipping journey; including expert advice and cost-effective recommendations. And, with our auto shipping Quote System, you'll save time and money thanks to the real and reliable estimates of the actual costs and transit times.
Your Puerto Rico car transport quote (shipping car to PR quote) is just one click away.
Puerto Rico Auto Transport Information
Sometimes you need experts to handle the auto transport for you. With busy schedules, tight deadlines, and multiple shipments, you're better off having one less important task taken care of by real professionals.
You can ship a vehicle to PR either door-to-port or port-to-port. Port-to-port service will take your vehicle from your choice of mainland port to San Juan, Puerto Rico. Door-to-port service picks up your vehicle from your home or business nationwide and delivers it to San Juan.
Our Transport Coordinators seamlessly handle all the Maritime Transportation details while providing you with the highest level of customer service and communication. Thanks to our strategic partnership with our Maritime Logistics Company, we can secure competitive rates and fast car shipping.
Moving a vehicle to Puerto Rico is easy with AutoStar Transport Express. Please call 844-445-1450 for a free, no-obligation car shipping quote.
16+

Years of experience

30,000+

Vehicle moves a year

50 states

Coverage across country

20,000+

Carriers for auto delivery
Hassle-Free and Fast Car Shipping from Puerto Rico to Mainland
We know how hard it is to arrange all the required documentation to be able to ship your vehicle from Puerto Rico to the Mainland or vice-versa. AutoStar Transport Express can assist on this matter so you don't have to worry about any paperwork needed, and we can even get your vehicle picked up anywhere on the island and delivered to the port for an additional fee.
It normally takes 2+ weeks for customers to get appointments with government agencies. Thankfully, our agents in Puerto Rico can get everything done at a faster pace meaning minimal waiting for you and a quicker turnover time to get your vehicle from Puerto Rico to the Continental US.
You can call in for a free car shipping quote and we will be more than happy to assist with any other questions regarding vehicle transportation from Puerto Rico to the Mainland.
Let us handle everything from start to finish.
What is the process of shipping a car to Puerto Rico?
Pick up: From anywhere in the United States, we can pick up and transport a car to Puerto Rico. Most cars are moved using open auto transport. As for exotic cars or high-end vehicles such as Bentley, Ferrari, Lamborghini, etc, they are usually packed inside an enclosed car carrier.
Departure Shipping Ports: AutoStar Transport Express works with one main port in Puerto Rico and two main ports on the mainland. We can bring your vehicle to or from anywhere in the Continental United States to our ports and then connect with our Maritime transport that crosses the sea for shipping a car to Puerto Rico, weekly. All shipping lines depart from:

Jacksonville, FL
Eddystone, PA

Remember, you can also arrange to have your vehicle transported to this port from your front door.

Arrival at the San Juan Port: Your vehicle will arrive in San Juan, PR. To pick up your vehicle, you must have a valid ID along with sufficient cash to pay for the charges. Please note that AutoStar Transport Express only provides transportation from the US to San Juan. Once you've been shipped, you're responsible for paying the fees associated with your destination and import/duty taxes.
Picking up a shipped car in Puerto Rico
You will have five days to pick up your car after it arrives at San Juan Port before storage fees start to apply.
The port in San Juan needs your license, social security card, the booking number of your shipment, your excise tax document, and proof of payment of the excise tax.
Puerto Rico imposes an excise tax on all imports into the country. This includes personal vehicles. Your car will get dropped off at the port and you require a port office visit to pay the excise tax.
There, you will receive your excise tax document. You can enter your vehicle details here and get a quote for the taxes you'll have to pay.
Afterward, you can either pay online or visit the Hacienda to pay the excise tax.
Ready to Book Your Vehicle Shipment?
Ready to book your Puerto Rico car transport (shipping car to PR)? Get in touch with AutoStar Transport Express today at 844-445-1450, or request a free quotation below to get a real-time response.
Many of the best beaches in Puerto Rico and around San Juan are all within driving distance of El Yunque National Forest, Camuy River Cave Park, and the Fajardo Bioluminescent Bay.
If you are planning to move to Puerto Rico, it quickly becomes apparent that you need a car to get around. Rental cars are available during hurricane season at a low price of around $15/day but rental rates jumped to $100/day in December. Now The big question is:
How Much Does it Cost to Ship a Car to Puerto Rico?
It typically costs $1,200 to $3,300 to ship a vehicle from the U.S. to Puerto Rico. However, The cost is estimated. The price can vary depending on multiple factors, including the total distance, size, and type of vehicle being transported, type of transport, and finally the time of the year.
| | | |
| --- | --- | --- |
| From | To | Cost |
| Long Island, New York | Puerto Rico | $2,250 |
| Denver, Colorado | Puerto Rico | $2300 |
| Charlotte, North Carolina | Puerto Rico | $1895 |
| Puerto Rico | Olympia, Washington | $2500 |
| Puerto Rico | Sacramento ,California | $2500 |
| Puerto Rico | Miami, Florida | $1,225 |
| Austin, Texas | Puerto Rico | $2,100 |
| Philadelphia, Pennsylvania | Puerto Rico | $1,950 |
| Portland, Oregon | Puerto Rico | $2,700 |
| Nevada | Wisconsin | $1091 |
| Wisconsin | Portland | $1197 |
| Wisconsin | Maimi | $935 |
| Texas | Wisconsin | $743 |
| Wisconsin | New York | $721 |
Prices do not include land transport costs; however, if you desire door-to-door transportation, there will be an additional charge for this service.
You can view our pricing page to know more about how much it costs to ship a car right here. To get a free, instant estimate for Puerto Rico car transport, click here to use our online calculator.
Factors Affecting Puerto Rico Car Shipping Costs
Roll-On Roll-Off vs. Container Shipping

---

RoRo means your vehicle is driven directly onto the ship and secured to its deck. Despite being inside the ship, your car will be sitting with other vehicles. Container shipping involves loading your car into a shipping container before loading it onto a ship. There is the option to purchase space in a single container for your vehicle. Both of these are more expensive than RoRo, with single container shipping being the most expensive.
Drop-off and pick-up options

---

Door-to-port shipping tends to be more expensive since it involves a greater distance. If you lack the time to visit the ports yourself, we can also offer door-to-door car shipping for additional charges.
Vehicle Size

---

A heavier and bigger car will cost more to move.
Ground Transport Options:

---

Open transport is the most affordable and convenient way to ship cars. This method exposes your car to the elements. Enclosed trailers protect your car from the elements. Enclosed car shipping is usually recommended for expensive, custom or luxury cars and usually costs around 40% more than an open transport service.
The total distance

---

Rates are typically calculated based on the distance your car must travel. For Instance, It will cost $2400 to ship a car to Puerto Rico from Arizona, compared to $1700 to ship from Alabama.
Why are we the Best Choice for Puerto Rico Auto Shipping?
As one of the best vehicle shipping companies in San Juan, Puerto Rico, AutoStar Transport Express offers convenient, cost-effective service.
Licensed and Bonded

Our company is licensed and bonded with the Federal Motor Carrier Safety Administration, and we have over 7,000 5-star positive car shipping reviews from satisfied customers.

Experienced

16+ years of experience transporting cars to Puerto Rico.

Money-Back Assurance

Our money-back guarantee makes us one of the most reputable auto transport companies.
Latest Puerto Rico Auto Transport Testimonial

These people are really professional, they put the customer first, they keep in touch throughout the process, and aim to please. I saved their info on my contact list for future business.

jean

 
Custom Solution for Puerto Rico Car Transport
Our company specializes in shipping all types of vehicles to and from Puerto Rico, including cars, motorcycles, military and armed forces equipment, trucks, off-road vehicles, heavy machinery, inoperable vehicles, RVs, and more.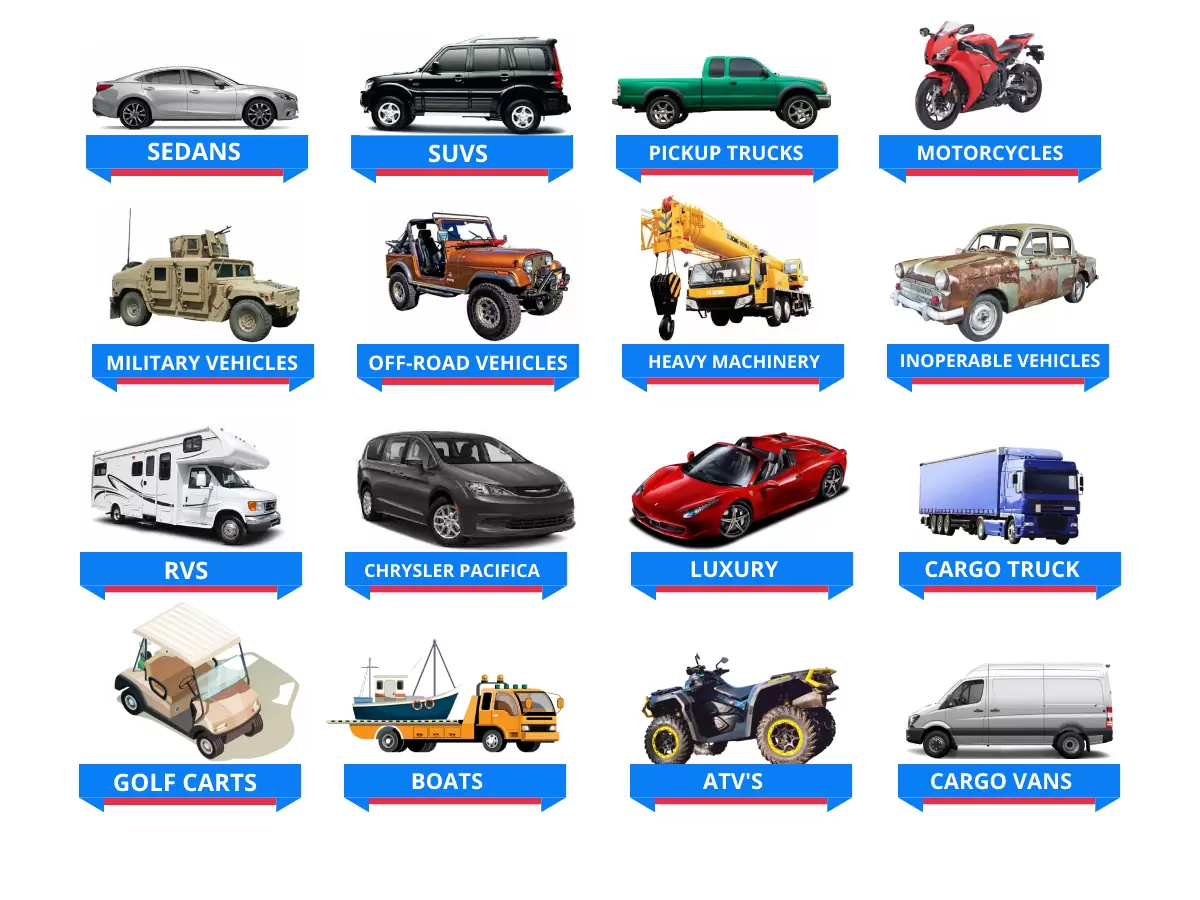 Documents Required to Ship a Car to Puerto Rico
To ship a vehicle to Puerto Rico, we need documents for Maritime Booking. The Port usually requires extra documents. A list of the different types of documents needed for Puerto Rico auto transport is shown below.
Proof of bill of lading
Lien Holder Authorization letter: For leased or financed vehicles, you will need a Lien Holder Authorization letter
License: A copy of the driver's license or any photo ID
Power of attorney: When the owner is absent, a notarized power of attorney letter is required so another person can deliver and pick up the vehicle.
Corporate Resolution: If the CAR belongs to the company, a copy of the company's Corporate Resolution confirming the shipment must accompany the affirmation.
Vehicle Appraisal: Because Puerto Rico imposes import taxes based on car value, an accurate appraisal is necessary.
Current Title and Registration
Purchase Invoice: A dealer should have provided you with an official bill if you bought a new car. Instead of an invoice, you can submit the sales receipt you received from the seller if you bought a used car.
EPA Form 3520-1: It is required by U.S. Customs and Border Protection when moving a vehicle. On the EPA website, you can easily download it.
Vehicle Registration
Because it's a U.S. territory, registering a vehicle imported there is easier than it is in other countries. U.S. driver's licenses are valid in Puerto Rico, but any new car, truck, or motorcycle will need to be registered within three days of arrival.
You can find more information on vehicle registration at the PR DMV.
Puerto Rico Department of Transportation and Public Works
Box 41269Minillas StationSan Juan, PR 00940-1269(787) 722-2929
Tax and duty on imported vehicles and destination handling charges
You will have to pay taxes on your vehicle when you arrive in Puerto Rico.
You will have to pay no less than 5% of the actual cash value of the vehicle in taxes and import duties, depending on the type and age of the vehicle.
We cannot provide specific details on the import taxes, but Hacienda does an inspection and provides the price to pay based on the vehicle's value, and you can get an estimate on
The Department of Hacienda will give you the price of import tax before you ship your car if you give them your VIN or year/make/model.
Department of Hacienda
San Juan, 00901Tel: (787) 622-0123 (general line) or 787-721-0338 (Office of Excise Taxes, better number)P.O. Box 9024140San Juan, P.R. 00902-4140
You will need $100-$150 in cash for destination charges. These charges are not included in your quote.
How to Prepare Your Car for Shipping to Puerto Rico
Turn off the alarm

---

For better safety, make sure you disable any alarms installed in your vehicle to prevent making enemies with the driver.
Inspect tire pressure

---

Inflating or deflating tires is just as dangerous on the road as it is in transport. Under-inflated tires may cause damage. When your tires are properly inflated, you will not experience damage during the loading and unloading process.
Removing custom accessories

---

Ensure that any special accessories such as a car spoiler are removed from the vehicle before loading it into the truck.
Ensure no leaks exist.

---

Check the undercarriage of your vehicle before it is loaded onto the truck for any leaks. Your vehicle may not be shippable if it has any kind of leak so it's worth checking before handing the keys to your driver.
Your car must be locked.

---

For better safety, make sure you disable any alarms installed in your vehicle to prevent making enemies with the driver.
Don't overfill your tank

---

The vehicle is not being driven, so you don't need to fill it up before loading. Additionally, a full tank of gas makes your car heavier. A heavier car is a greater risk during shipping. Prepare your vehicle for transport with a quarter tank of gas at most.
Electric vehicles

---

Electric vehicles need a 50% battery charge, not more or less.
Set of Keys

---

Please provide vehicle keys to the port staff receiving the vehicle, do not leave them in the vehicle.
Remove personal belongings:

---

Remove all personal belongings from the car. There is no need to remove permanent installations or accessories installed by the manufacturer.
Wash Your Vehicle

---

You must wash and clean your vehicle before entering Puerto Rico. Your car must be inspected thoroughly before departure and upon arrival. If you fail the initial inspection, you will be responsible for the cost of cleaning and re-inspection
Who Can Pick Up a Vehicle in Puerto Rico?
A friend or relative can pick up the car for you in San Juan. Tell us several days before the sailing so we can update the paperwork. Anyone picking up your car will need a picture ID, a copy of your Title of Ownership, and a NOTARIZED letter of permission to do so. You will be charged by the shipping line if you notify us of any changes after the cargo has been loaded.
Buying a Car Online in the USA and shipping to Puerto Rico
You can buy used cars, new cars, and even salvage titles from many online car buying websites. Cars with salvage titles are accepted in Puerto Rico. You can save a lot of transportation and shipping costs if you purchase a car online close to Jacksonville, FL, or Eddystone, PA. You want to buy as close to the departure ports as possible to reduce overall shipping costs.
Check out these 10 websites where you can purchase cars online.
Once you have purchased your car online, contact us so we can pick it up and send it to Puerto Rico for you.
Frequently Asked Questions (FAQ)
How do I make a payment?

---

We accept all major credit cards for online bookings. Please speak to our agents for more options including payment apps such as Zelle and Paypal. Direct deposit and bank transfers including ACH and wire transfers are also accepted.
What do I need to book my auto-shipping to Puerto Rico?

---

Vehicle Size, Year, Make & Model
Vehicle Color and VIN Number
License Plate Number (If available)
How is my vehicle shipped?

---

Ro/Ro means your vehicle will be loaded into the ship or barge and fastened down for maximum safety. Unlike open air barges, your vehicle is safely loaded onto the ship or barge and protected from all outdoor elements.
How many days does the transport take to PR?

---

From PR to the Mainland, vessels sail every Tuesday and arrive on Thursdays. The second vessel sails on Saturdays and arrives on Mondays. Learn more about car shipping times in our "how long does it take to ship a car" article.
Can AutoStar Transport Express help to do registration paperwork in PR?

---

AutoStar Transport Express works with a PR agent (Wilder Cruz) who provides the service to assist with any type of documentation on the island. He also provides towing services and can pick up and drop off vehicles all over the island.
How much are the taxes in PR (Puerto Rico)?

---

We do not have access to government charges which is why AutoStar Transport Express doesn't provide a price including taxes. Customers can get an estimated price by logging into Hacienda's webpage.
Are we allowed to put items in the vehicles?

---

No, the port is very strict when it comes to shipping anything inside the vehicle. You are not allowed to ship anything inside the vehicle, except for a spare tire.
Can I drive my car to Puerto Rico from the U.S.?

---

Puerto Rico is an island in the Caribbean, and despite its status as a U.S. territory, it has no roads connecting it to the mainland. Taking a car to Puerto Rico from the U.S. requires a boat or an airplane.
How much does it cost to ship a car to Puerto Rico?

---

In general, shipping a car to Puerto Rico from the mainland US can cost anywhere from $1,200 to $3,300, depending on the distance, size, type of vehicle, and type of transport you use. Get a free car shipping quote by filling out the cost calculator or by calling us at 844-445-1450.
Got more questions? We've answered some of our most frequently asked questions about Puerto Rico car transport to provide more information and tips.
For Spanish-speaking customers, visit AutoStar Transport Express's Página en Español for reliable Puerto Rico car shipping services.
Puerto Rico Auto Shipping Prices For All States of U.S.A.
| State | City | To Puerto Rico | From Puerto Rico |
| --- | --- | --- | --- |
| Alabama | Montgomery | $1,700.00 | $1,500.00 |
| Arizona | Phoenix | $2,400.00 | $2,200.00 |
| Arkansas | Little Rock | $2,100.00 | $1,900.00 |
| California | Sacramento | $2,700.00 | $2,500.00 |
| Colorado | Denver | $2,300.00 | $2,100.00 |
| Connecticut | Hartford | $2,100.00 | $1,900.00 |
| Delaware | Dover | $1,975.00 | $1,775.00 |
| Florida | Miami | $1,425.00 | $1,225.00 |
| Florida | Orlando | $1,375.00 | $1,175.00 |
| Florida | Tampa | $1,425.00 | $1,225.00 |
| Florida | Tallahassee | $1,525.00 | $1,325.00 |
| Georgia | Atlanta | $1,775.00 | $1,575.00 |
| Hawaii | Honolulu | $3,370.00 | $3,650.00 |
| Idaho | Boise | $2,800.00 | $2,600.00 |
| Illinois | Chicago | $2,100.00 | $1,900.00 |
| Indiana | Indianapolis | $2,000.00 | $1,800.00 |
| Iowa | Des Moines | $2,300.00 | $2,100.00 |
| Kansas | Kansas City | $2,100.00 | $1,900.00 |
| Kentucky | Lexington | $2,000.00 | $1,800.00 |
| Louisiana | Baton Rouge | $1,895.00 | $1,695.00 |
| Maine | Portland | $2,900.00 | $2,700.00 |
| Maryland | Baltimore | $1,950.00 | $1,750.00 |
| Massachusetts | Boston | $2,100.00 | $1,900.00 |
| Michigan | Detroit | $2,050.00 | $1,850.00 |
| Minnesota | Minneapolis | $2,300.00 | $2,100.00 |
| Mississippi | Jackson | $1,975.00 | $1,775.00 |
| Missouri | Saint Louis | $2,100.00 | $1,900.00 |
| Montana | Helena | $2,800.00 | $2,600.00 |
| Nebraska | Omaha | $2,150.00 | $1,950.00 |
| Nevada | Las Vegas | $2,300.00 | $2,100.00 |
| New Hampshire | Nashua | $2,300.00 | $2,100.00 |
| New Jersey | Newark | $1,985.00 | $1,785.00 |
| New Mexico | Alburquerque | $2,100.00 | $1,900.00 |
| New York | Albany | $2,200.00 | $1,900.00 |
| New York | NYC | $2,100.00 | $1,800.00 |
| New York | Long Island | $2,250.00 | $1,950.00 |
| North Carolina | Charlotte | $1,895.00 | $1,695.00 |
| North Dakota | Bismarck | $2,900.00 | $2,700.00 |
| Ohio | Columbus | $2,000.00 | $1,800.00 |
| Oklahoma | Oklahoma City | $2,100.00 | $1,900.00 |
| Oregon | Portland | $2,700.00 | $2,500.00 |
| Pennsylvania | Philadelphia | $1,950.00 | $1,750.00 |
| Rhode Island | Providence | $2,100.00 | $1,900.00 |
| South Carolina | Columbia | $1,675.00 | $1,875.00 |
| South Dakota | Pierre | $2,575.00 | $2,375.00 |
| Tennessee | Nashville | $1,850.00 | $1,650.00 |
| Texas | Austin | $2,100.00 | $1,900.00 |
| Texas | Dallas | $1,895.00 | $1,695.00 |
| Texas | Houston | $1,795.00 | $1,595.00 |
| Utah | Salt Lake City | $2,575.00 | $2,375.00 |
| Vermont | Montpelier | $2,500.00 | $2,300.00 |
| Virginia | Alexandria | $1,875.00 | $1,675.00 |
| Washington | Olympia | $2,700.00 | $2,500.00 |
| West Virginia | Charleston | $2,000.00 | $1,800.00 |
| Wisconsin | Madison | $2,250.00 | $2,000.00 |
| Wyoming | Cheyenne | $2,300.00 | $2,100.00 |
Disclaimer: Prices are estimated and based on small sedans. They are subject to change according to season, market fluctuations, and maritime rates.
For more information about our nationwide car shipping services visit our page on transporting cars from state to state.
Want To Know More?
Call 844-445-1450 for more information about Puerto Rico Auto Shipping or request a free quote.
Is it Expensive to Ship a Car to Puerto Rico?
For anyone who needs a vehicle shipped, we have professional, affordable, and convenient auto moving options. Puerto Rico is an island–or more correctly, a collection of small islands–and the only way to transport a vehicle there is by ship or air freight.
Boats can transport several vehicles at once (more affordably!), whereas air freight is usually reserved for high-value, luxury, rare, or antique vehicles.
Roll-on/roll-off (RORO): RORO vessels generally carry vehicles in controlled climates. On the ocean, this method is the most cost-effective method for transporting vehicles.
Solo container: If you have a luxury or classic car you want to protect, you can get your 20-foot container. This is the safest and most expensive option.
Container sharing: Your car can be parked inside a shipping container. An average 40-foot container can hold four cars. It divides the cost of shipping an automobile to and from Puerto Rico.
Should we Ship, or Buy a New Car on the Island?
Cars are more expensive in Puerto Rico since the car dealerships in Puerto Rico include the excise tax in their prices the same goes for used cars. New automobiles in Puerto Rico cost between 30 and 40% more than on the mainland. So, overseas auto shipping may still be much cheaper than buying a new car in Puerto Rico.
Can I Ship a Financed Car to Puerto Rico?
Typically, there's no problem shipping a car with an auto loan. However, if you are traveling to Puerto Rico, a Notarized letter will be required. It needs to state that we can ship it there.
Even though you have the registration for your financed vehicle, you don't own it. They have final authority over the vehicle since they own it.
When you are ready and have verified with the lender, the next step is to get an estimate for auto shipping. After that, we'll take care of the rest. We will get your vehicle to its new home quickly and safely.
Driving in Puerto Rico
In comparison to most places, Puerto Rico is a difficult place to drive and park. Puerto Ricans tend to ignore many traffic laws, making driving difficult. Often, you will see people turning left from the most right lane, and others stopping on the side of the road and walking out of their cars. Let's Find out  more about driving in Puerto Rico.
Other Services
Popular Routes to Puerto Rico
Note: We can ship your vehicle from anywhere on the mainland to Puerto Rico and vice versa. Above are some most popular routes.
Related Information
Our Successful Puerto Rico Car Transport Reviews
Shipping a car across country is convenient and efficient, especially if you can't drive it yourself or are moving long distances.We specialize in transporting cars to another state. Visit our state to state auto transport page for details on interstate car transport services.
Professional Auto Transport to/from other 49 States