Whether you're fortunate to own a second home during your golden years, want to get away from harsh winters, or are heading from northeast to Florida to soak up the snowbird season, you still want your car to drive.
Florida's warm temperatures make it a great place to recharge. It is estimated that there are more than six figures for snowbirds arriving in Florida each year from northern areas.
Northeast to Florida auto shipping is one of the busiest routes. If you want to ship a car from Northeast to Florida, AutoStar Transport Express is the most trusted, safest, and pocket-friendly way to go.
Having 14+ years of experience in Florida auto transport service, we are considered one of the leading auto transport providers in Florida and the Northeast. In fact, we easily move thousands of vehicles every from the northeast states to Florida, which is known for its warm climates during the summer. That's why you can rely on our insured and licensed drivers to take care of your vehicle. Tracking updates will keep you updated for your peace of mind.
Get a Northeast to Florida quotation or give us a call at 888-802-8250. We will make your auto transport experience personalized and easy for you.
Why People Choose Us for North East to Florida Car Transport?
We offer convenient and economical car shipping services. This is why AutoStar Transport Express has become one of the nation's leading car transport companies.
Top Rated and licensed: We are licensed and bonded with the Federal Motor Carrier Safety Administration, and we have received more than 1,000 5-star reviews from satisfied customers on the northeast to Florida auto transport.
Make Moving Easier: The company puts its customers first. Because of that, we strive to provide you with the best auto relocation service possible. Your vehicle is protected with insurance while in transit whether you choose an open or enclosed auto transport.
Personalized Customer Service: Every step of the way, we will provide you with an accurate, personalized update. If you need assistance, please let us know. Call us now at 888-802-8250
High compliance standards: We carefully screen our carriers to ensure they're highly rated, fully insured, and ready to assist you. Our goal is to make your experience as hassle-free as possible.
Northeast to Florida Car Shipping Testimonial
Hired to transfer my 2021 Honda from Brentwood ny to Davenport Florida Car loaded with care and was transported fast and on time with no issues I highly recommend. Robert Card
The 10 Best Florida Snowbird Destinations In 2022
Lakeland, Florida
Hollywood, FL
Key West, FL
Treasure Island, FL
New Smyrna Beach, FL
Jupiter, Florida
Orlando, Florida
West Palm Beach, Florida
Fort Myers, Florida
Clear-water, Florida
Cost to Ship a Car from Northeast to Florida
Several factors come into play when estimating the cost of transporting a car from the Northeast to Florida. Some of them include the distance from the pick-up point, the type of vehicle, the time of the year, the terrain, and many more.
If you want to know the exact estimate for shipping a car from Northeast to Florida, Use our online calculator to get a free and instant quote.
See Also: How Much Does it Cost to Ship a Car
Shipping a Car to Florida
Florida auto shipping experts know that an important part of their job is the inspection which is performed upon arrival at its destination in Florida. When they arrive, they record the current condition of your vehicle at the moment of unloading it.
You will be informed that your vehicle is ready to be picked up. All you need to do is sign off on the bill of lading which also includes the final inspection report to get your vehicle.
Required Documents and tips to Ship a Car from Northeast to Florida
While shipment drivers don't require extra documents for pickup or drop-off of your vehicle, they will provide you or somebody you've selected with important documentation for your records.
You or a representative of your choice will be given a duplicate of a Bill of Lading at both pickup and drop-off. This isn't just a receipt! It is likewise a duplicate of a thorough inspection report on your vehicle.
Inspections are a basic part of the shipping process. In order to set your vehicle on a car carrier, previous damage or concerns should be addressed by the driver.
Poor Bills of Lading and inspections are bad news! If your vehicle gets harmed during shipment from Northeast to Florida but the pick-up inspection wasn't thoroughly conducted, there could be risk concerns and unnecessary pressure for everybody included!
In some cases, documents like lien holder and absent owner approvals could be required when your vehicle is transported through a port (e.g., by boat rather than a truck).
Ready To Ship Your Car With AutoStar Transport Express?
Call our car shipping professionals at 888-802-8250 to answer all your questions.
Get a Free Quote
Which Vehicles Do We Ship to Florida From East-Coast
Our team is specialized in shipping all kinds of vehicles including cars, trucks, motorcycles, RVs, ATVs, snowboards, jet sky, military vehicles, Heavy Machinery, trailer, and inoperable vehicles.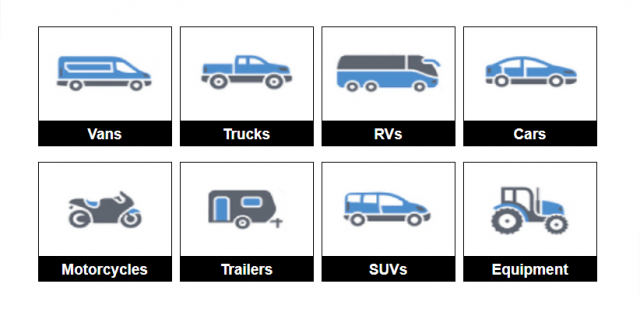 What Is The Best Time To Ship A Car From Northeast To Florida?
The start and end of the "snowbird season" are the busiest auto shipping times of the year on the East Coast.
The season starts when the climate begins getting cooler in the Northeast, generally around the starting to the middle of October, and finishes around late March/early April when snowbirds leave Florida to move back to the Northeast.
If you need to avoid the rush and premium rates, the best and ideal time to transport your car from Northeast to Florida is in September.
If you are a snowbird follow this simple article that includes some important things to do before vacation.
People and Businesses We Normally Serve for
People have to ship their vehicles to Florida for various types of reasons including:
Military & Armed forces to move their vehicles and heavy equipment to Florida.
Needing a Car at Florida College or University.
Buying a vehicle online can be a tense experience more so than a thrilling experience. Let AutoStar Transport Express deal with the shipping needs to get your vehicle easily from Northeast to Florida.
We have a huge network of auto carriers for all of your specific needs. Choose an enclosed trailer for vehicles that need extraordinary special care and TLC, or choose an open car transport that's reliable, safe, and affordable for anyone.
How To Prepare Your Vehicle For Transport
Trusting a professional shipping company is a part of the large investment that will pay in the long run for you and your vehicle. And we certainly take pride in going to great lengths to ensure your peace of mind.
There's a quote that couldn't be truer when it comes to preparing your vehicle before the carrier arrives; "be ready so you don't have to get ready". These tips will assist you in preparing your vehicle for shipping:
All vehicles may have one-fourth (1/4) tank of fuel but not more than that if it's going to a port.
Clean your vehicle, inside and out, and record the picture of your vehicle.
In some cases, NO personal belongings will be accepted with the exception of factory hardware.
Check the Radiator, Battery, and Tires.
Address Engine & Mechanical Problems.
Disable alarms and anti-theft devices.
Eliminate and secure the loose parts of the vehicle.
Make sure the keys are available.
Here is the complete guide to preparing your vehicle for shipping purposes.
Ready to Ship a Car from Northeast to Florida From Your Doorstep
AutoStar Transport Express provides door-to-door auto shipping service from any residential or business location in the Northeast.
Before your car is picked up for shipping to Florida it will be carefully inspected to record the current condition of the vehicle and safely loaded onto the car carrier as it is now prepared for transport.
Top Car Shipping Routes From North East to Florida
Connecticut to Florida
Maine to Florida
Massachusetts to Florida
New Hampshire to Florida
New Jersey to Florida
Pennsylvania to Florida
Rhode Island to Florida
Vermont to Florida
Want To Know More?
Find out more about the northeast to Florida auto shipping today by calling 888-802-8250 or requesting a free quote.