Check Out Our Washington Car Shipping Ratings
The mountain ranges of Washington, numerous museums, and museums galore, bubbling economy, and enough sightseeing options, make it one of the best places to visit. You may need a car to explore all that Washington State has to offer, So when you need to ship a car to or from Washington, you need Washington car shipping experts you can rely on.
AutoStar Transport Express is the Top BBB-rated, safest, reliable, and pocket-friendly car hauling service to go with. You can save your money, and time while experiencing the step-by-step car shipping updates using our Washington car shipping service. Our licensed and insured carriers treat your order with care. Plus, you're always kept in the loop with our tracking notifications.
We transport hundreds of vehicles every month to Washington. Get a Washington auto shipping quote or give us a call at 888-802-8250. We will make your auto transport Washington experience personalized and easy for you.
Car Transport Washington State! Why Choose Us?
We value every customer. Here's why we're better than other car shipping companies in Washington State.
Top-Rated and Licensed: We are licensed and bonded by the Federal Motor Carrier Safety Administration, and we have received over 3,000 5-star reviews from satisfied customers for Washington car transport.
Best shipping prices: Our car shipping prices are always the best. Use our smart online calculator above to determine the most accurate and fair cost for Washington car transport.
Customized car shipping Washington: Since everyone's needs vary, we provide customized Washington car transport services. We provide the best auto shipping options for Washington. For more assistance, you can always contact our dispatch, support, and claims departments.
Real-time tracking: Every step of the delivery process is tracked by our professionals and we provide you with the most up-to-date status. Check out our page on how to track a vehicle in transit for more information.
We ship all kinds of vehicles. We can move any type of vehicle (car, bus, truck, motorcycle, etc.) safely to Washington. No matter what condition your vehicle is in, we will take care of it.
How does Washington Auto Shipping work?
AutoStar Transport Express makes shipping a car to Washington easy. Here are the steps we take to ship cars to Washington
Get a Quote and Place Your Order: You can reach us by filling out the quote form, emailing info@autostartransport.com, or by calling 888-802-8250. When you place your order, we will begin the process of moving your vehicle to Washington. Our team will keep you informed of the pick-up time, tracking number, and truck driver's information.
Vehicle Pick-up: Once delivery arrangements are finalized, the truck driver will contact you. Our team at AutoStar Transport Express treats every vehicle with the utmost care. At any time during the transportation process, you can call us for car transport tracking updates.
Receive the Vehicle: Our door-to-door car shipping service ensures the safe delivery of your vehicle. As part of our package, we also provide full coverage insurance and a money-back guarantee. You must sign your bill of lading and final inspection report to receive your vehicle.
Are you ready to ship your car?
Fill out the form below or call 888-802-8250 to receive a free and instant car shipping quote from AutoStar Transport Express.
Car Transport Washington Near Me
Are you looking for an auto transport company near me in Washington? No matter if you want to transport a car to another state from Washington or moving to Washington with your vehicle, AutoStar Transport Express will take care of any hassles for you.
Our advanced network of certified auto carriers runs coast to coast and border to border, so we can provide you with reliable door-to-door auto shipping services anywhere in the country.
Classic Car Shipping in Washington
Our team understands how important your classic car is to you. That's why we treat every vehicle like it's our own. We have years of experience shipping all types of cars, from vintage classics to modern sports cars. Having an experienced team behind the wheel will ensure that your valuable cargo arrives on time and without any problems!
There are many factors to consider when transporting a classic car, such as weather conditions, traffic patterns, road construction projects, and more, all of which could delay transit times or even cause damage.
Our enclosed auto carriers are therefore the ideal way to ship your classic car. Although they are more expensive, they are also superior in every other way.
Ready to ship your classic car to Washington with AutoStar Transport Express?
Call our Washington car transport professionals at 888-802-8250 to get answers to all your questions.
Get a Free Quote
International Car Shipping to/from Washington
Not sure where to begin when shipping your car overseas from Washington? It's not difficult to ship cars internationally. We can ease your relocation stress and streamline your shipping process.
AutoStar Transport Express works with the best international partners so that you enjoy the best shipping experience possible. We provide international auto transport services to and from the following locations:
How Much Does it Cost to Ship a Car to Washington?
Many factors come into play when making an estimation of the cost to ship a car. These include the distance, the vehicle's size and type, the time of year, and the terrain encountered.
Washington Car Shipping Estimated Costs
| From | To | Cost | Time Estimated for Delivery |
| --- | --- | --- | --- |
| Miami | Seattle  | $1530 | 9 - 12 days |
| San Francisco | Seattle  | $650 | 3 - 5 days |
| Seattle | Las Vegas  | $700 | 4 - 6 days |
| Seattle | Orlando  | $1500 | 9 - 12 days |
| Colorado | Washington | $810 | 4 - 6 days |
| Washington, WA | Arizona  | $830 | 3 - 5 days |
| Oklahoma | Washington, WA | $1450 | 4 - 6 days |
These rates are estimates for mid-sized sedans and may change depending on the cost of fuel and the type of vehicle you wish to ship.
If you want to know the exact estimate to ship a car to or from Washington, Use our online quote calculator to get a free and instant quote.
Ready to ship your car to Washington with AutoStar Transport Express?
Call our Washington car transport professionals at 888-802-8250 to get answers to all your questions.
Get a Free Quote
Which Vehicles Do We Ship to Washington?
Our Washington car shipping experts specialize in shipping all kinds of vehicles including cars, trucks, motorcycles, RVs, ATVs, military and armed forces equipment, tanks, luxury vehicles, vintage cars, heavy construction machinery, trailer, and inoperable vehicles. Call our representative to get an instant quote at 888-802-8250.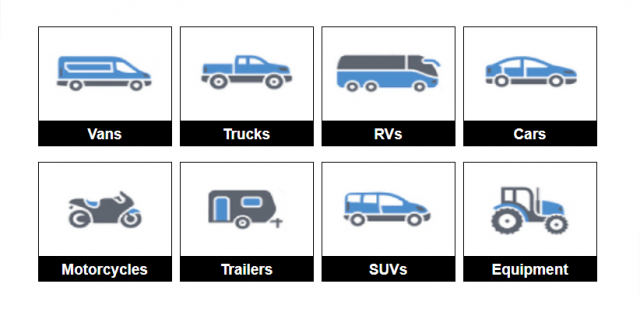 What are the Options to Ship a Car to or from Washington?
It doesn't matter if you're buying a car online or relocating to or from Washington State, you'll have two main choices to transport your vehicle:
Driving the vehicle by a driver.

Shipping the vehicle by car transport companies in Washington
If the distance is larger than 300 miles, we recommend shipping the vehicle instead of driving it. Auto transport companies in Washington state generally use two ways to ship your car to or from Washington.
Enclosed Transport: Your car is transported in a fully enclosed trailer and it is safer and offers more protection for your car.
Open Transport: A safe, lesser-known, and more cost-effective alternative to enclosed shipping is open auto transport.
Want a better, more appropriate, and cheaper way to ship your car? Well, this simple guide will help you with that.
Shipping a Car From Washington
AutoStar Transport Express provides door-to-door auto shipping service from any residential or business location in Washington.
Before your car is picked up for shipping from Washington it will be carefully inspected to record the current condition of the vehicle and safely loaded onto the car carrier as it is now prepared for transport.

Major Areas Where We Serve
We are the most trustworthy auto shipping company covering all cities in Washington including Seattle, Olympia, Vancouver, Spokane, Tacoma, Bellevue, Bellingham, and all other cities.
Shipping a Car to Washington
Olympia is the state's capital, but Seattle is the most industrialized and largest city in the state. Seattle has a large economy based on manufacturing transportation equipment.
With over 75 Ports in Washington State, international car shipping is common here.
Shipping a car from another state like shipping from Florida to Washington State. Our Washington auto transport experts will do the inspection upon arrival at its destination in Washington to record the current condition of your vehicle at the hour of unloading. 
You will be informed that your vehicle is ready to be picked up, just sign off on the bill of lading which also includes the final inspection report to get your vehicle.
Ship Your Vehicle Anywhere in Washington Stress-Free, Get a Quote Now
Documents Required to Ship a Car to or from Washington
Drivers don't need documentation for the pickup and delivery of your vehicle, but they will provide you or someone you select with important documents.
You or a representative will be given a copy of a Bill of Lading upon pickup and delivery.
It is important that your driver's license is valid, and your vehicle should be properly registered and insured.
Vehicles that go through ports need additional documents like approvals for lienholders and absent owners.
Special Discounts for Military Personnel
We offer special discounts to military personnel who ship a car to or from Washington. 
How do I Prepare my Car for Car Transport Washington?
Once your car shipping Washington arrangements are set, all that's left is to prep your car for shipping. To make the process run smoothly, here are a few things you can do.
Keep your car clean inside and out: This saves you time at the other end and allows you to check for dents, dings, and scratches.
Take photos and record any damage: This will help you compare the vehicle's condition when it is delivered.
Empty Your Vehicle: No personal belongings will be accepted with the exception of factory hardware.
Several quick checks: Make sure your car is ready for driving away when it is delivered by topping up fluids, inflating the tires, and checking the battery is fully charged.
Eliminate and secure the loose parts of the vehicle: Remove items like your GPS, car charger, after-market DVD player, and stereo.
Disable alarms and anti-theft devices: Your car doesn't need passes or tags when it's being transported, and your alarm won't be activated in the process.
One-fourth (1/4) tank of fuel: Your car may have a maximum of one-quarter tank of fuel when it is being transported.
Here is a detailed guide on some useful tips to prepare your car before shipping to Washington.
Automobile Insurance in Washington
The registration process in WA does not require proof of insurance, but a valid policy is required. Drivers without insurance cards will definitely get fined if they're stopped by law enforcement.
Registering a Car in Washington
To legally drive your vehicle on Washington's highways and roads, you must title and register it. The applicable fees must also be paid by mail or in person at the local office. You have a month to title and register your vehicle in Washington state.
By mail registration
To register by mail, complete the following paperwork and send it to the licensing office:
A notarized application for a certificate of ownership.
Your former state's car title.
For vehicles older than 10 years, an odometer disclosure is required.
An emission test certificate.
Purchase a receipt if you purchased the car within 90 days.
Payment of the applicable registration fee.
Within 10 weeks, you will receive your registration and vehicle title. If you wish to register a motor home, RV, trailer, or trailer camper, you may need to provide proof of sales tax payment.
The Washington state Department of Licensing has more information about registering a vehicle.
License Plates
You will receive the license plates in the mail if you sent the application by mail or if a dealer sent it on your behalf. Those who apply in person at the Washington State Department of Licensing will receive their plates when they register.
Washington's most popular car shipping routes
Other Helpful Washington Resources
Successful Wahington Car Shipping Reviews
Read what our customers have to say about their experience with AutoStar Transport Express.
Washington Car Shipping FAQs
What is the cost of shipping a car to Washington?

---

Car shipping costs to Washington vary depending on where the vehicle will be picked up and how quickly you plan to ship it. Use our online quote calculator to calculate a Washington car transport quote and find out which carriers are available for your shipment.
Are personal items allowed in my vehicle?

---

Personal belongings can be shipped inside a car as long as the total weight does not exceed 100 pounds, and they must be placed in the trunk or back seats (under the window line). Personal belongings are not covered under insurance if they are reported damaged or lost.
Do you offer discounts?

---

Depending on the season, AutoStar Transport Express offers a variety of discounts. The majority of auto transport services offer discounts to seniors, students, and military personnel. We may also offer seasonal discounts during the winter when fewer cars are being shipped.
What type of paperwork does Washington Car Shipping require?

---

There isn't much paperwork involved. Make sure you have your driver's license, as well as copies of your insurance, registration information, and car title.

It may not be necessary to have all of these documents on hand, but having them on hand will prevent delays in transporting your vehicle. We may also offer seasonal discounts during the winter when fewer cars are being shipped.
How can I track my vehicle?

---

Once we confirm the transport for you, we'll send you an email with a link where you can track your vehicle or you can always give us a shout and we'll let you know where it is!
How do I ship my car to Washington state?

---

Shipping a car to Washington is easier than you might think. There is a common misconception that shipping a car to another state is nearly impossible. Fortunately, AutoStar Transport Express makes Washington auto transport simple and convenient.

For a free, no-obligation quote, call AutoStar Transport Express at 888-802-8250, or use our car shipping calculator. After that, we'll handle everything, and your car will be on its way in a safe and hassle-free manner.
How can I pay?

---

The most common form of payment is Zelle, and it has daily limits; everything must be prepaid prior to the release of the vehicle.