Have you just typed "ship my car from Florida to California"? Congratulations! We have a complete car shipping solution for shipping a car from Florida to California.
As the 6th largest economy, there could have been multiple reasons to shift to California. When it comes to auto transport just dial call us and talk to our representative to ask any question and Florida to California ( FL to CA ) shipping quote.
If you want to transport a car from Florida to California, AutoStar Transport Express is the most trusted, safest, and pocket-friendly way to go with. 
We transport hundreds of vehicles every month to California. Get a Florida to California quotation or give us a call at 888-802-8250. We will make your auto transport experience personalized and easy for you.
Why Ship with Autostar Transport Express
The reasons why we are better than any other car transport company to transport a car from Florida to California.
Top Rated and licensed: We are licensed and bonded with the Federal Motor Carrier Safety Administration, and we have over 1,000 5-star reviews from satisfied customers on transport reviews and better bureau business.
Money-Back Guarantee: We are one of the few auto transport companies that offer a 100% money-back guarantee.
A company preferred by dealerships: AutoStar Transport Express provides exceptional transportation services for several major automotive brands across the country.
Personalized Customer Service- A knowledgeable customer representative helps you with all of the car shipping processes for Florida to California vehicle transport, and provides you with regular tracking updates and in-person support at 888-802-8250.
On-Time Delivery: Being a trusted car shipping company means making sure your car arrives on time. We have a large fleet of carriers that allows us to deliver your vehicle quickly and efficiently.
What are the Options for Shipping a Car from Florida to California?
It takes an estimated 6-8 days to transport a car from Florida to California. The rough distance for this route is around 2,800 miles. Standard transporters normally travel a normal of 500 miles each day.
There are two main options:
Driving the vehicle by the professional or non-professional driver

Shipping the vehicle by an auto shipping company
Driving the car to your destination would be a great option if a road trip sounds like a good plan., however, is not a task everybody could be capable of handling. When the distance is greater than 300 miles, we recommend shipping the vehicle instead of driving it.
Auto transport companies generally use two ways to transport a car from Florida to California.
Open Transport
Open auto transport is a moderate and faster alternative. Open transport carriers can carry various vehicles at once and thus impressively reduce the labor overhead transferred to your shipment quote!
Enclosed Transport
While enclosed transport is a more expensive option and sometimes comes complete with longer delays for service, you'll get extra peace of mind knowing highway debris kicked up from a hurricane storm won't scratch your vehicles' paint job or dent its body.
Florida to California Car Shipping Testimonials
I checked with 3 different auto haulers to move my car from Florida to California. After reviewing the three proposals I chose Auto Star. I could not be happier with my decision. They were efficient and amazingly fast at getting the job done in the middle of a Pandemic and right before Christmas! I HIGHLY recommend Auto Star Transport Express.        Kirk
Ready to ship your car with AutoStar Transport Express?
Call our car shipping professionals at 888-802-8250 to answer all your questions.
Get a Free Quote
Ready to Ship a Car from Florida to California From Your Door Step
AutoStar Transport Express provides door-to-door auto shipping service from any residential or business location in Florida
Before your car is picked up for shipping to California it will be carefully inspected to record the current condition of the vehicle and safely loaded onto the car carrier as it is now prepared for transport.
These are the most popular areas of Florida where we offer our car shipping services are Orlando, Fort Myers, Lakeland, Miami, Ocala, Tallahassee, Vero Beach, Venice, Tampa. Petersburg, Port St. Lucie, Kissimmee, Bradenton, Daytona Beach, Jacksonville, Punta Gorda, Sarasota, Tallahassee, and all surrounding areas. 
Shipping a Car to California
The AutoStar Transport Express experts will do the inspection upon arrival at its destination in California to record the current condition of your vehicle at the hour of unloading. 
You will be informed that your vehicle is ready to be picked up, just sign off on the bill of lading which also includes the final inspection report to get your vehicle
Required Documents For Shipping a Car from Florida to California
Your driver's license needs to be valid, and your vehicle needs to be properly registered and insured.
While shipment drivers don't require extra documents for pickup or drop-off of your vehicle, they will provide you or somebody you've selected with important documentation for your records.
You or a representative of your choice will be given a duplicate of a Bill of Lading at both pickup and drop-off. This isn't just a receipt! It is likewise a duplicate of a thorough inspection report on your vehicle.
Inspections are a basic part of the shipping process. If your vehicle has previous harms or concerns, they ought to be turned by the driver preceding setting your vehicle on the shipment car carrier.
An inadequate Bill of Lading or inspection means something bad! If your vehicle gets harmed during shipment from Florida to California but the pick-up inspection wasn't thoroughly conducted, there could be risk concerns and unnecessary pressure for everybody included!
Other documents like lienholder and absent owner approvals are for when your vehicle goes through a port (e.g., on a boat rather than a truck).
Ready to ship your car with AutoStar Transport Express?
Call our car shipping professionals at 888-802-8250 to answer all your questions.
Get a Free Quote
How Much to Transport a Car from Florida to California
There are multiple factors that come into consideration when it comes to making an estimation of the cost to transport a car from Florida to California. it depends upon the number of miles from the pick-up point, the size and type of vehicle, and the season when most people travel or least, plus time of the year, the kind of terrain that comes on the way, and more.
The average cost to ship a car from Florida to California is $1085,  This average price is based on user-entered estimates on trasnsportreviews.com.
If you want to know the exact estimate for shipping a car from Florida to California, Use our online calculator to get a free and instant quote.
Which Vehicles Do We Ship to California From Florida
AutoStar Transport Express specializes in shipping all kinds of vehicles including cars, trucks, motorcycles, RVs, ATVs, ATVs, military vehicles, Heavy Machinery, trailer, and inoperable vehicles even though it's a bit more complicated since the customer has to bring the vehicle with its own platform to ship)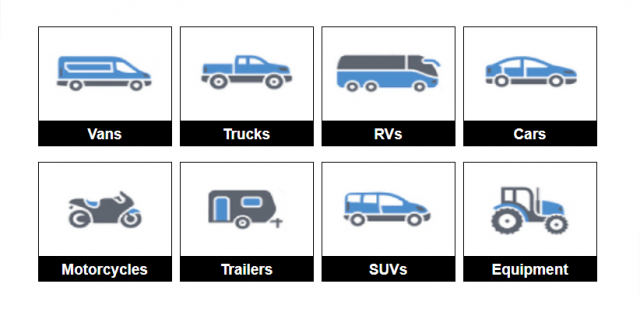 How Long Does it Take to Ship a Car from Florida to California?
In general, it takes approximately 6-8 business days to ship a car from Florida to California. Remember that these are midpoints. Your car shipment might be marginally longer or shorter, depending upon a number of factors like traffic congestion, season, climate, and more.
Things to Consider Before Shipping a Car from Florida to California
When you move to California, you should register your vehicle within 20 days after you build up residency, and in order to do so, you should have valid car insurance.
The California Department of Motor Vehicles (DMV) has very severe guidelines for every single new inhabitant, in this way, ensure you get the data you need with respect to your vehicle registration. New residents also need to get a California driver's permit within the initial 10 days subsequent to moving to the state.
All vehicles may have one-fourth (1/4) tank of fuel 

Clean your vehicle, inside and out, and record the picture of your vehicle

NO personal belongings will be accepted with the exception of factory hardware.

Check the Radiator, Battery, and Tires

Address Engine & Mechanical Problems

Disable alarms and anti-theft devices

Eliminate and secure the loose parts of the vehicle

Make sure the keys are available
Want To Know More?
Would you like to learn more about shipping your vehicle from Florida to California? Call us today at 888-802-8250, or request a free quote below.
Florida to California Car Shipping FAQs
Can I put personal items in my car when shipping from Florida to California?
Technically, you are not supposed to put personal items in the car during transportation, however, most carriers will allow you to place up to 100 pounds of stuff in the trunk of the car.
What if I don't have a running vehicle?
We can ship non-running/inoperable vehicles. To transport an inoperable car, you need to use an auto carrier that uses a winch to pull your vehicle slowly and safely onto the carrier. Importable vehicles are subject to an additional fee due to the special equipment and extra effort it takes to load them onto the transporter. The online booking form puts an inoperable option on the list, or you can tell your shipping agent at the time of your phone reservation so that arrangements can be made to accommodate a non-running vehicle.
What's the best time to schedule my transport?
You can schedule your shipment further in advance, so we can be sure to meet your time requirements. Schedule your transport at least 2 to 3 weeks before the date you need it. Those shipments that require expedited shipping can be accommodated. Give us a call and we'll be happy to talk to you about your schedule for car transport.