Based on our ratings, we are one of the Top car shipping companies in Utah
Are you looking to ship a car to Utah? You will need an experienced Utah auto transport company you can rely on. AutoStar Transport Express is the Top BBB-rated, safest, most reliable, and pocket-friendly car shipping service to go with.
The second happiest state, Utah has plenty of opportunities for both work and education. It is well-connected and has beautiful national parks, culture, food, and sporting activities. 
Hundreds of vehicles are transported to Utah every month, whether it's a simple car, golf cart, jet ski, or any other type of vehicle we transport it all.  Get a Utah auto shipping quote or give us a call at 888-802-8250. We will make your auto transport experience personalized and easy for you.
Our drivers, who are licensed and insured, treat your order with care. You're always in the loop with our tracking notifications.
Auto Transport Utah! Why Choose Us?
We provide hassle-free and cost-effective car shipping services in Utah. That's why AutoStar Transport Express has become one of the top-rated car transportation companies in Utah.
Customized car shipping Utah: Since every customer's car transport needs are different, we offer customized services. Our goal is to find the most cost-effective way to ship your car to Utah.
Insurance coverage: Concerned about your vehicle's insurance? It is our pleasure to inform you that all necessary insurance documentation is provided to our customers. Make sure your vehicle is safe by letting us handle it!
Real-time tracking updates: Our professionals track your vehicle throughout the delivery process and keep you updated on its status.
We ship all types of vehicles. We can safely move any type of vehicle (car, bus, truck, motorcycle, etc.). Whether your vehicle is in good condition or not, we will take good care of it. You can rely on us to load and unload your non-running vehicle.
How does Auto Transport Utah Work?
Let AutoStar Transport Express handle the car shipping to Utah. We specialize in shipping cars to Utah. We have dedicated departments for sales dispatch, support, and claims to make sure your shipment runs smoothly.
Here are the steps we take to ship cars to Utah
Get a Quote and Book an Order: Contact us by filling out the quote form, sending an email to info@autostartransport.com, or calling 888-802-8250. After you place your order, we will begin the process of moving your vehicle to Utah. We'll keep you updated on the pick-up time, the tracking number, and the truck driver's information.
Vehicle Pick-up: The truck driver will contact you once delivery arrangements have been finalized. We treat every vehicle at AutoStar Transport Express like it is our own. For tracking updates, you can call us at any time during transportation.
Receive the Vehicle: Our team of experts will inspect your vehicle once it arrives in Utah to determine its condition when it is unloaded. Once your vehicle is ready to be picked up, you will be notified. To get your vehicle, you must sign your bill of lading and final inspection report.
Are you ready to ship your car?
Get a free quote from AutoStar Transport Express by filling out the form below or calling 888-802-8250.
Long Distance Auto Transport Utah
Looking for an auto transport company near me in Utah for shipping a car long distance? If you're thinking of shipping a car to another state or across the country, we can help you. No matter where your shipment is headed, our reliable drivers will ensure it arrives safely at the city or door. Our personalized car transport service includes 24/7 monitoring, regular updates, and insurance coverage.
AutoStar Transport Express is the safest, easiest, and most affordable way to ship a car across the country from Utah. Call our team at  888-802-8250 now to begin the Utah car transport process.
Utah Luxury and Classic Car Shipping
We receive a lot of inquiries about exotic, premium, antique and classic car shipping. Based on our experience, we recommend enclosed auto carriers for these jobs.
This type of shipping offers better protection and can speed up the delivery of your ideal car. It is the highest quality option for car shipping, due to its combination of white glove care and regular updates about the status of the vehicle.
Unlike an open carrier, your luxury or antique dream car is protected from the elements. We also provide significantly larger enclosed vehicle transport insurance coverage, so you can get your money back if there is an accident.
Ready to ship your car to Utah with AutoStar Transport Express?
Call our Utah car shipping professionals at 888-802-8250 to get answers to all your questions.
Get a Free Quote
International Auto Transport to/from Utah
It is very difficult and time-consuming to ship a car internationally on your own. It is also possible for you to make costly mistakes, which is why you should use a company like AutoStar Transport Express which offers auto transport in Utah.
You should first review the laws regarding car imports in your new country. You may have to modify your car to meet city standards before shipping it, and taxes vary.
AutoStar Transport Express makes international auto shipping simple and stress-free. You can save time by having us prepare the complete list of documents you need.
To ensure that you receive the best car shipping experience possible, AutoStar Transport Express works with the best international partners.
Let our experts help you with your auto transport to ensure a smooth journey. International car shipping is provided to and from the following locations:
Which Vehicles Do We Ship to or from Utah?
Our Utah car shipping experts specialize in shipping all kinds of vehicles including cars, trucks, motorcycles, RVs, ATVs,  ATVs, military and armed forces equipment, tanks, luxury vehicles, vintage cars, heavy construction machinery, trailer, and inoperable vehicles. Call our representative to get an instant quote at 888-802-8250.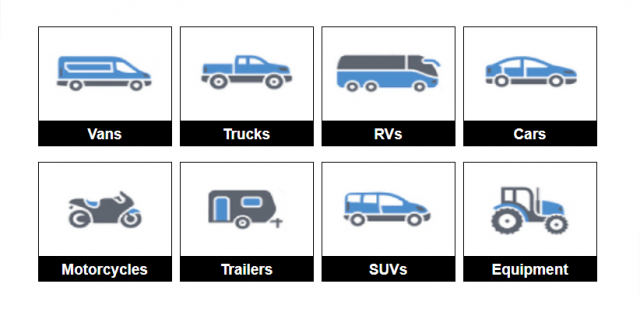 How Much Does it Cost to Ship a Car to Utah?
Many factors come into play when making an estimation of the cost to ship a car to Utah. These include the distance, the vehicle's size and type, the time of year, and the terrain encountered.
Car Shipping Costs & Time Examples
| From | To | Cost | Time Estimated for Delivery |
| --- | --- | --- | --- |
| California | Utah | $510 - $650 | 3 - 5 days |
| Utah | Denver | $400 - $550 | 2 - 4 days |
| Florida | Utah | $1100 - $1400 | 6 - 8 days |
| Utah | New York | $1050 - $1250 | 6 - 8 days |
| Texas | Utah | $700 - $850 | 3 - 5 days |
| Utah | Colorado | $350 - $500 | 2 - 4 days |
| Louisiana | Utah | $850 - $1050 | 4 - 5 days |
| Utah | Oregon | $550 - $750 | 3 - 5 days |
| Utah | Washington | $1000 - $1300 | 6 - 8 days |
Utah auto transport prices and times are estimates. Depending on the season and the type of vehicle, rates can vary.
If you want to know the exact estimate to ship a car to or from Utah, Use our online quote calculator to get a free and instant quote.
Ready to ship your car to Utah with AutoStar Transport Express?
Call our Utah car shipping professionals at 888-802-8250 to get answers to all your questions.
Get a Free Quote
What are the Options to Ship a Car to or from Utah?
There are two main options to transport your vehicle:
Driving the vehicle by a professional or non-professional driver.

Shipping the vehicle by Utah Car Transport Companies
If the distance is larger than 300 miles, we recommend shipping the vehicle instead of driving it. Auto transport companies in Utah generally use two ways to ship your car to or from Utah.
Enclosed Transport: Your car is transported in a fully enclosed trailer and it is safer and offers more protection for your car.
Open Transport: A safe, lesser-known, and more cost-effective option for enclosed shipping is open auto transport.
Want a better, more appropriate, and cheaper way to ship your car? Well, this simple guide will help you with that.
Shipping a Car From Utah
AutoStar Transport Express provides door-to-door auto shipping service from any residential or business location in Utah.
Before your car is picked up for shipping from Utah it will be carefully inspected to record the current condition of the vehicle and safely loaded onto the car carrier as it is now prepared for transport.
Where We Serve
These are the most popular areas of Utah where our car hauling services are being offered: Salt Lake City, West Valley City, West Jordan, Provo, Orem
Sandy, St. George, Ogden, and all surrounding areas.
Shipping a Car to Utah
Our Utah car shipping experts will do the inspection upon arrival at its destination in Utah to record the current condition of your vehicle at the hour of unloading. 
You will be informed that your vehicle is ready to be picked up, just sign off on the bill of lading which also includes the final inspection report to get your vehicle.
Discover the Fascinating State of Utah
Utah is a state located in the Western United States. It has a variety of landscapes, including deserts, pine forests, and mountains. Because the state is desert and mountainous, the summers are hot and the winters are cold with lots of snow. Utah has two ranges of Rocky Mountains: the Uinta Range and the Wasatch Range. The area has many ski resorts and attracts many tourists every year.
With an estimated population of 3,426,431, Utah is the 30th most populous state in the country. The capital city of Utah is also its most populous and most well-known city. Salt Lake City has a reputation for having safe streets and plenty of entertainment, but there are numerous other cities and towns that are worth visiting.
Utah has a flat 5% state income tax. Utah's property taxes are relatively low, while its sales taxes are about average. There is no estate tax in Utah. There is great job growth in Utah. Take advantage of the many opportunities available to you and your family.
Documents Required to Ship a Car to or from Utah
Drivers don't need documentation for the pickup and delivery of your vehicle, but they will provide you or someone you select with important documents.
You or a representative will be given a copy of a Bill of Lading upon pickup and delivery.
It is important that your driver's license is valid, and your vehicle should be properly registered and insured.
Vehicles that go through ports need additional documents like approvals for lienholders and absent owners.
Special Discounts for Military Personnel
We offer special discounts to military personnel who ship a car to or from Utah. 
Registering a Vehicle in Utah
A person who has established residency in Utah has 60 days to register and title their vehicle with the Utah DMV.
Bring the following items to your local DMV office to complete the UT car registration process:
A Utah Vehicle Title Application (Form TC-656).
A copy of the current out-of-state registration certificate.
The completed Certificate of Inspection (Form TC-661).
Vehicle identification number (VIN) verification can be done by a DMV employee during the registration process.
A safety inspection and/or emissions test may be required
Fees for vehicle registration
The state of Utah will issue Utah residents a temporary permit so they can drive legally until their permanent registration is ready.
Furthermore, residents who have not yet completed an emissions test or vehicle inspection can use this time to get them done and submit the paperwork.
UT Out-of-State Registration
Individuals living outside the state may register their vehicles in Utah without being present. Individuals can register by mail with the UT DMV
Vehicle safety inspections in Utah
These regulations are mandatory for school buses, street-legal ATVs, salvaged vehicles, commercial vehicles, vans, or buses for hire with three axles or more, and ground transportation service providers.
Every inspection station approved by the DPS can conduct safety inspections.
VIN inspections
When a vehicle is registered for the first time in UT, it must undergo a VIN inspection. Passenger cars require a safety inspection if the inspection certificate contains the vehicle's VIN number.
In order to register boats, trailers, off-highway vehicles, or snowmobiles, a distinct VIN inspection must be performed at any DMV office for free.
Emission Inspections
Individuals who reside in one of the following counties are required to undergo emission checks:
Davis
Weber
Cache
Salt Lake
Utah
Utah License Plates
When registering a vehicle, residents also need to choose a license plate design. The Utah DMV will issue a standard license plate design unless a specialized plate is requested. There are many options, including personalized plates.
How to Prepare a Car for Shipment
Getting your vehicle ready for shipping requires a few simple steps.
All vehicles may have one-fourth (1/4) tank of fuel
Eliminate and secure the loose parts of the vehicle
Make sure the keys are available
Clean your vehicle, inside and out, and record the picture of your vehicle
Disable alarms and anti-theft devices
No personal belongings will be accepted with the exception of factory hardware.
Check the Radiator, Battery, and Tires
Address Engine & Mechanical Problems
Here is a detailed guide on some useful tips to prepare your car before shipping to Utah.
Few ways to locate us in the Nearest State to Utah
Other Helpful Resources for the State of Utah
Successful Utah Car Shipping Reviews
See what clients say about our Utah car transport services on the top review sites.
Utah Car Shipping FAQs
How much does it cost to ship a car to or from Utah?

---

Several factors affect the cost of transporting a vehicle to or from Utah. It depends on the overall distance you ship a car, the type of vehicle you ship, the time of year you ship a car, your schedule flexibility, whether you ship an open or closed vehicle, your location access, and what type of Utah auto transport company you employ.

For more information and a free Utah car transport quote, use our online car shipping calculator below the page.
How do I ship my car to Utah?

---

Ship your car to Utah yourself at your own risk or work with AutoStar Transport Express, one of the best car shipping companies in Utah. Need Utah auto transport services right now? We have drivers waiting to assist you with your Utah car shipping order! You can contact us right away or use our instant auto transport quote calculator to schedule with the nation's leading car shipping provider.
How long does it take to ship a car to/from Utah?

---

If you are shipping a car within 200 miles of Utah, it will typically take 1-2 days. For longer distances of 2,000 miles or more, the time can be up to 7 – 10 days.

There are, however, a number of factors that affect how long it takes to ship a car to or from Utah. These factors include distance, road construction, traffic, seasonality, driver hours, and weather conditions.
How do I prepare my car for shipment?

---

Ensure that all valuables and personal belongings are removed from the car before shipping. Make sure you remove all critical documents. It is recommended that you keep no more than 1/4 tank of gas in your car during auto transport. This is because it is operated for a short period of time. Inform the truck driver in advance if your car is inoperable. Check for any dents, scratches, or dings on your car before shipping.
Do you ship modified or oversized vehicles to Utah?

---

With our advanced network of specialized carriers nationwide, we can ship vehicles of any size. If you would like to ship an oversized vehicle, please call for a customized rate quote.
Where can I get a shipping quote for my vehicle?

---

Our online car shipping quote calculator above can be used to estimate the cost of shipping your vehicle to Utah, or you can contact us at 888-802-8250 to receive a quote from one of our car transport pricing specialists.
Is it possible to store personal items in my vehicle?

---

It is allowed to ship personal belongings inside your car, but the total weight of the items cannot exceed one hundred pounds and they must be moved to the trunk or back seats (under the window line). It is important to note that accidental damage to or loss of personal belongings is not covered by insurance.
How can I pay for Utah Car Transport?

---

Zelle is the most common method of payment. Before releasing the vehicle, make sure everything is in order. You can also pay by ACH, wire transfer, direct deposit, or credit/debit card.
Need a Utah Car Shipping Quote?
Send us an email or call 888-802-8250 for a FREE CAR SHIPPING QUOTE to Utah. If you have any questions, we look forward to answering them as soon as possible! Providing our Utah clients with the best auto transport service at the most affordable rates is our goal.