With nearly 400,000 people moving into Texas in the past year alone, it's impossible to argue that Texas is booming.
Texas's larger cities, such as Houston and Dallas, offer the best entertainment, food, fun, and culture in the country; the surrounding suburbs are a great place for families to settle down.
Driving is the preferred method of transportation when you get here, so you need to get your car. AutoStar Transport Express is the most trusted, safest, and pocket-friendly car shipping company to go with.
Our drivers, who are licensed and insured, treat your order with care. You're always in the loop with our tracking notifications.
We transport hundreds of vehicles every month to texas. Get a texas auto shipping quote or give us a call at 888-802-8250. We will make your auto transport experience personalized and easy for you.
Every customer is important for us; Here is why we are better than any ordinary car haulers to ship your car to or from Texas.
Ship Your Vehicle in Texas Stress-Free, Get a Quote Now
Average Cost to Ship a Car to or from Texas
Many factors come into play when making an estimation of the cost to ship a car. These include the distance, the vehicle's size and type, the time of year, and the terrain encountered.
Sample car shipping cost to Texas
Ship a car from Maryland to Texas= $1062
Shipping car from Ohio to Texas= $965
Shipping car from California to Texas= $1095
The above prices are estimates based on a sedan car with an open-car transport service. Rates can vary depending on the season, type of vehicle, and the latest fuel prices.
If you want to know the exact estimate to ship a car to or from Texas, Use our online calculator to get a free and instant quote.
What are the Options to Ship a Car to or from Texas?
There are two main options to transport your vehicle:
Driving the vehicle by a professional or non-professional driver.

Shipping the vehicle by Texas Car Transport Companies
If the distance is larger than 300 miles, we recommend shipping the vehicle instead of driving it. Auto transport companies generally use two ways to ship your car to or from Texas.
Enclosed Transport: Your car is transported in a fully enclosed trailer and it is safer and offers more protection for your car.
Open Transport: A safe, lesser-known, and more cost-effective option to enclosed shipping is open auto transport.
Want a better, more appropriate, and cheaper way to ship your car? Well, this simple guide will help you with that.
Our Texas Car Shipping Testimonials
Very good service. I transported 4 cars and the driver was very nice. My cars was delivery on time as discuss with the the driver. I would use them again if I had to move my cars. Duanna
Ready to ship your car with AutoStar Transport Express?
Call our Texas car shipping professionals at 888-802-8250 to answer all your questions.
Get a Free Quote
Which Vehicles Do We Ship to or from Texas
Our Texas Car Shipping Experts specializes in shipping all kinds of vehicles including cars, trucks, motorcycles, RVs, ATVs, ATVs, military vehicles, Heavy Machinery, trailer, and inoperable vehicles even though it's a bit more complicated since the customer has to bring the vehicle with its own platform to ship)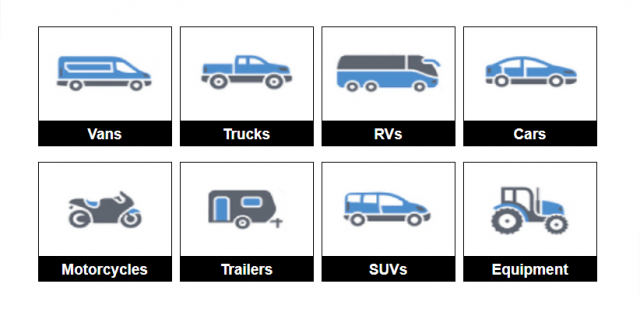 Documents Required to Ship a Car to or from Texas
Drivers don't need documentation for the pickup and delivery of your vehicle, but they will provide you or someone you select with important documents.
You or a representative will be given a copy of a Bill of Lading upon pickup and delivery.
Your driver's license needs to be valid, and your vehicle needs to be properly registered and insured.
Vehicles that go through ports need additional documents like approvals for lienholders and absent owners.
Special Discounts for Military and Heavy Construction equipment
We offer special discounts to military personnel who ship a car to or from Texas as well as for the large organization on transportation of Heavy Machinery and Construction Equipments that choose our services. 
Shipping a Car From Texas
AutoStar Transport Express provides door-to-door auto shipping service from any residential or business location in Texas.
Before your car is picked up for shipping from Texas it will be carefully inspected to record the current condition of the vehicle and safely loaded onto the car carrier as it is now prepared for transport.
Where We Serve
These are the most popular areas of Texas where our services are offered: Houston, San Antonio, Dallas, Austin, Fort Worth, El Paso, Arlington, and all surrounding areas.
Shipping a Car to Texas
Texas is the second-most populous state in the US and the second-largest state. It lies in the South Central part of the US.
The AutoStar Transport Express experts will do the inspection upon arrival at its destination in Texas to record the current condition of your vehicle at the hour of unloading. 
You will be informed that your vehicle is ready to be picked up, just sign off on the bill of lading which also includes the final inspection report to get your vehicle.
Ready to ship your car with AutoStar Transport Express?
Call our Texas car shipping professionals at 888-802-8250 to answer all your questions.
Get a Free Quote
Things to Consider Before Ship a Car to or from Texas
Clean your vehicle, inside and out, and record the picture of your vehicle
Disable alarms and anti-theft devices
All vehicles may have one fourth (1/4) tank of fuel
Eliminate and secure the loose parts of the vehicle
Make sure the keys are available
No personal belongings will be accepted with the exception of factory hardware.
Check the Radiator, Battery, and Tires
Address Engine & Mechanical Problems
Here is a detailed guide on some useful tips to prepare your car before shipping to Texas.
Most Popular Texas Car Shipping Routes