Check Out Our Successful Hawaii Car Shipping Ratings
Experts in Shipping Car From Hawaii to Portland
It has never been safer, more convenient, or more efficient to ship your car, truck, or other vehicles from Hawaii to Oregon than with AutoStar Transport Express. We offer multiple sailings a week from Hawaii to Oregon and have a nationwide network of transporters that can simplify your move and reduce delivery costs.
We deliver accurate quotes, timely pickups, and communication throughout the transport process. We are committed to ensuring your complete satisfaction. Your order will be shipped safely and timely. Providing unbeatable service and competitive rates has made us one of the nation's largest auto transport companies.
Contact us at 888-802-8250 for a free car shipping quote. Our car shipping service will be easy and personalized for you.
What Vehicles Do We Ship from Hawaii to Portland?
Our team is specialized in shipping all kinds of vehicles from Hawaii to Portland including cars, trucks, motorcycles, RVs, ATVs, ATVs, military vehicles, Heavy Machinery, trailers, and inoperable vehicles. Note that customer-supplied shipping platforms may be required to move inoperable vehicles. Call us with any questions.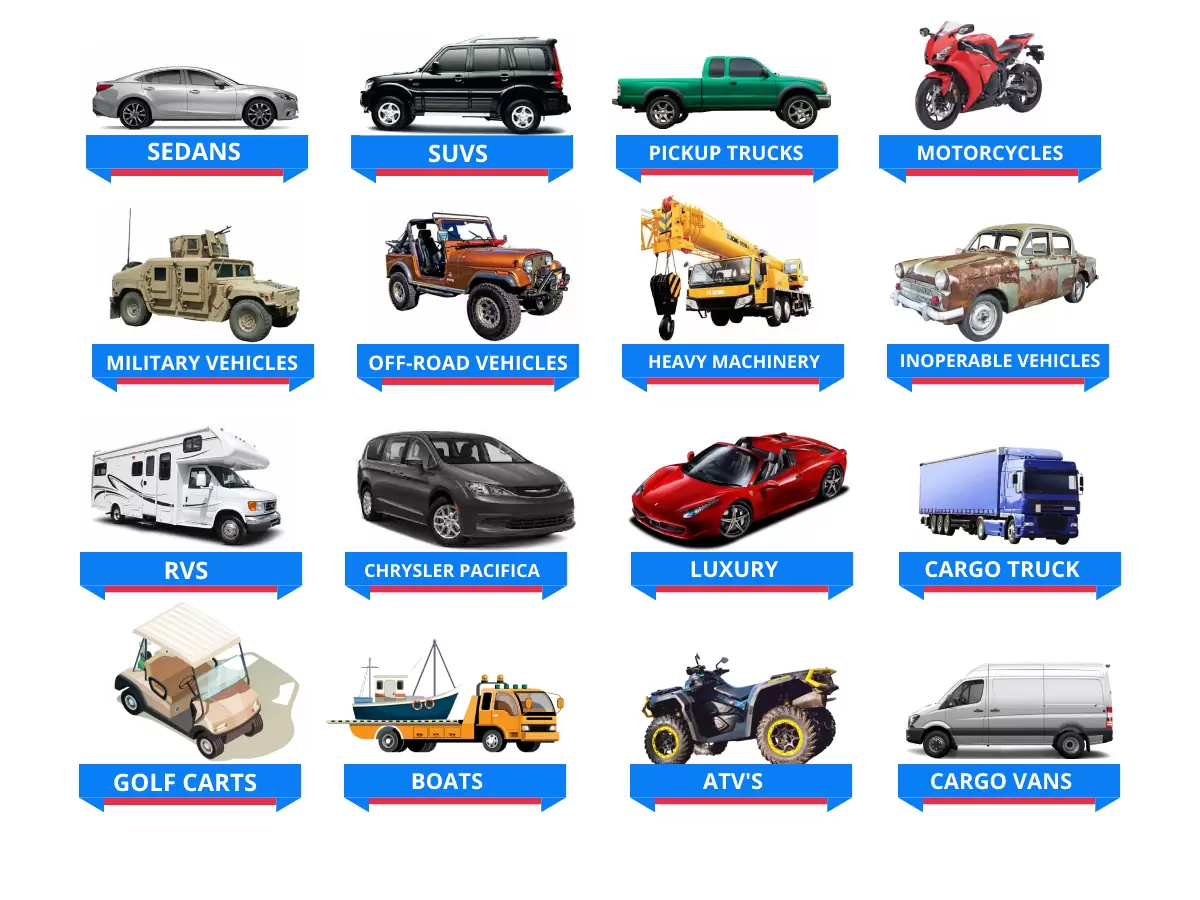 Why Choose Us For Shipping Car From Hawaii to Portland, Oregon?
Need to ship a car from Hawaii to Portland? Let AutoStar Transport Express be your first call when it comes to Hawaii car transport! Providing a high level of customer satisfaction is at the heart of every vehicle we transport. These reasons make us the right choice for shipping your vehicle:
Top Rated and licensed

As a licensed and bonded car shipping company with 3,000+ positive 5-star reviews, we specialize in Hawaii to Portland car shipping.

We are Preferred by Dealerships

Our company is licensed and bonded with the Federal Motor Carrier Safety Administration and has 3000+ 5-star Positive Reviews from satisfied customers on 6+ review platforms for Hawaii car transport Los Angeles

Online Vehicle Tracking

With Real-Time Tracking, you're always informed about your shipment.

Competitive Pricing

Our rates are the most competitive for shipping a car to Hawaii from Portland Oregon.

Nationwide Carriers

Each carrier in our network has been vetted and is fully insured. We have carriers for every route nationwide with thousands of carriers.

Nothing Down, $0:

There are no upfront payments. You will not be charged until a carrier has been assigned to your transport. Get your transport booked today with no upfront payment!
You can book your shipment today using our secure, convenient online system or by calling our shipping coordinators at 888-802-8250.

How Do I Ship My Car From Hawaii to Portland, Oregon?
The shipping process from Hawaii to Portland is as easy as 1, 2, 3.
1. Request a Free Quote
You will receive an instant quote and be able to book your order immediately. We encourage you to fill out the quote form, email us at info@autostartransport.com, or call 888-802-8250 for a free quote.
2. Vehicle Pick-Up
Once your vehicle is prepared, we can pick it up from anywhere in Hawaii and transport it to Portland. During transportation, you can call us for a tracking update at any time.
3. Arrival in Portland, Oregon
Upon arrival in Portland, our team of experts will inspect your vehicle to determine its current state once it has been unloaded. As soon as your vehicle is ready for pickup, we will notify you. Once your vehicle has been inspected and the bill of lading signed, you can collect it.
16+

Years of experience

30,000+

Vehicle moves a year

50 states

Coverage across country

20,000+

Carriers for auto delivery
Ready To Ship Your Car From Hawaii to Portland?
Call our car shipping professionals at 888-802-8250 to answer all your questions about hassle-free car shipping.
Get a Free Quote
Car Shipping From Hawaii
The state of Hawaii is the only U.S. state that is isolated and an island. After joining the United States on August 21, 1959, it was the last to become a state. Only islands make up this state. Hawaii is also the name of its largest island. Honolulu is the largest and capital city of Hawaii, located on the island called Oahu. There are many islands in Hawaii, making it an archipelago.
Providing car shipping services to the ports of Honolulu, Hilo, Kahului, Kona, and Nawiliwili
Upon dropping off your vehicle at one of the above port facilities, a shipping agent will inspect the vehicle to note the current condition. Following this, your vehicle will be moved to the Portland in a sealed container.
Shipping Car to Portland, Oregon
The state of Oregon is usually divided into eight regions. Among them is the Oregon coast, the Rogue Valley, the Willamette Valley, the Cascade Mountains, the Columbia River Plateau, the Klamath Mountains, the Blue Mountains, and the Oregon Outback.
Several mountain peaks in the U.S. are found in the western part of Oregon, including Mount Hood.
Providing direct delivery to any residence or business in Oregon
When your vehicle arrives on the mainland, a certified transporter will inspect it and load it onto the carrier. We will then transport your vehicle to your Oregon destination. Upon delivery, the driver will unload your vehicle and inspect it to ensure it is in the same condition as when it was dropped off at the port.
How Much to Ship a Car From Hawaii to Oregon?
Several factors influence the cost of shipping cars from Hawaii to Oregon, including the type of vehicle, the location of delivery and pickup, and whether the vehicle is operable or not.
As of right now, shipping a car from Hawaii to Portland costs about $1,500, and Portland to Hawaii route costs about $2,000. We offer some of the best rates in the industry without sacrificing quality, safety, or efficiency, no matter where you are going.
Visit our pricing page to find out how much will it cost to ship a car.
Guidelines for Preparing a Car for Shipping from Hawaii to Portland
If you want hassle-free Hawaii, to Portland car transport, you must prepare your vehicle properly. Follow these steps to prepare your car for auto transport:
Vehicles must be in working condition for Hawaii car shipping. In addition, it must have an emergency brake and be licensed or qualified to operate on public roads.
For a quick inspection, keep your vehicle as clean as possible.
Vehicles must have at least 6 inches of ground clearance.
The maximum fuel capacity of a vehicle is 1/4 tank. Please contact us for special shipping instructions if your vehicle is powered by an alternative fuel such as propane, electric, or natural gas.
You should charge electric vehicles between 45% and 50%. No more or less! Otherwise, the port will reject the vehicle.
Ensure that your vehicle is empty. A car can only be shipped with items permanently attached to the dashboard, doors, rear deck, or console. All items should be removed that are not attached to the vehicle


| | | |
| --- | --- | --- |
| Loose radios and Extra Speakers | CD's and radar scanners | Power boosters and equalizers |
| Tape players and tapes | Decorative ornaments | Auto roof racks if not factory installed |
| Compact disc players and discs | Auto protective covers/auto bras | Car alarms should be turned off before shipping if you leave them in |
| Portable telephones of any type | Truck tailgate nets | Any peripherals or accessories not permanently attached to the vehicle |

Make sure the windows and windshield are intact.
Remove fire extinguishers. Federal law prohibits shipping fire extinguishers with vehicles.
Empty propane tanks:
Vehicles equipped with propane tanks should be delivered with their tanks empty. "Gas-free" tags must be issued by propane dealers and service providers.
Leave a set of keys for the ignition, trunk door, gas tank, and any other locking compartments. Failure to do so may delay your vehicle.
Note: Ports reserve the right to reject cargo that does not meet safety requirements.
Documents Required to Ship a Car From Hawaii to Portland, Oregon
Shipping a car from Hawaii to Portland is relatively straightforward. Feel free to contact us if you have any questions.
Below is a list of different types of documents required for car shipping from Portland to Hawaii or Hawaii to Portland.
The VIN number, year, make, model, color, and licence plate number are required.
Current title and registration
When shipping a leased or financed vehicle to Portland, you will need a Lien Holder
Authorization letter
Photo ID or a copy of the driver's license
If the owner is absent, a notarized power of attorney letter allowing another person to pick up or deliver the vehicle is required
A letter of corporate approval must accompany the affirmation if the vehicle is a company-claimed one
Note: As per Hilo Port Authority, vehicles departing the Hilo port must have a Safety Check, Insurance, and Registration.
AutoStar Transport Express can Help you Ship Today
Over the past 15 years, the company has shipped thousands of cars from Hawaii, to Portland, Oregon.
Check out our third-party reviews on TransportReviews.com, Google, and BBB to see why people choose us to transport their vehicles.
Fill out our online form for a free estimate on Hawaii, to Portland auto transport. An online shipping quote will then be sent to you. To speak with a live agent, please call 888-802-8250.
Hawaii, to Portland Auto Shipping FAQs
Does someone need to be present in Portland?

---

A person must be present when the vehicle is picked up and delivered. The purpose of this is to sign the reports of the initial and final inspections. Anyone over 18 can be designated.
Is there anything else you can ship besides cars, trucks, and motorcycles?

---

We offer more than just shipping cars, trucks, and SUVs. We also specialize in shipping motorbikes, motorcycles, limousines, boats, and recreational vehicles. It is also possible to ship oversized loads and heavy equipment. If you have questions regarding shipping, please contact one of our professional shipping agents.
When will the carrier truck deliver my vehicle to Portland?

---

Your vehicle will be delivered within 5 to 10 days, depending on the mileage. Transport time depends on distance. Every day, our drivers travel 300 to 500 miles.
Is it possible to track my transportation online?

---

Yes, we provide tracking for vehicle shipping. You can track the progress of your shipment this way. It's all part of our customer-focused service. To track your car shipment, we will need your tracking number, name, email address, and/or telephone number.
During the transportation to Portland, is my vehicle insured?

---

During transport, damage is very rare, but we believe in being safe and not sorry. All carriers we work with are fully insured. For your protection, we keep copies of the policy on file with your particular carrier company.
How much does it cost to ship a car from Hawaii to Portland?

---

Throughout the year, the cost of shipping a car, truck, or motorcycle from Hawaii to Portland varies. Using our website, you can get a quote for the fastest route to ship your car today.
What information do I need to set up my shipment?

---

The year, make, and model of the vehicle
The color of the vehicle
VIN number of the vehicle
A state license plate number (if available)
When shipping my vehicle, is anything allowed inside?

---

You must keep your vehicle clean and empty at all times, although a few exceptions may apply. Please contact us with any questions.
Successful Reviews for Shipping Car From Hawaii to Portland
Read what our customers have to say about their experience with AutoStar Transport Express.
Want To Know More?
Want to know more about shipping a car from Hawaii to Portland, Oregon? Please contact us at 888-802-8250 or fill out our quote request form.
Our Hawaii car shipping page provides a comprehensive list of routes to and from Hawaii. Additionally, you may wish to check out our Portland auto transport page for complete information and routes to and from portland.