Our Successful Hawaii to Mainland Car Shipping Ratings
Experts in Shipping Cars From Hawaii to the Mainland
Looking for the best vehicle transport company for shipping a car from Hawaii to the Mainland?
With AutoStar Transport Express, shipping cars from Hawaii (Kauai, O'ahu, Maui, or the Big Island of Hawaii) to the mainland is easier, safer, and more convenient than ever before. We offer multiple sailings a week from Hawaii to the mainland and have a nationwide shipping experts that can simplify your move from Hawaii to Mainland and reduce the amount you pay for delivery.
The quotes we provide are accurate, pickups are scheduled on time, and we communicate throughout the transport process. Our unbeatable service and competitive rates have made us one of the nation's leading auto transport companies.
Get a free car shipping quote by calling 888-802-8250. You will find our Hawaii to mainland car shipping service easy and personalized.
Why Choose Us For Shipping Car From Hawaii to Mainland?
With hassle-free and budget-friendly Hawaii car shipping services, AutoStar Transport Express has become one of the top car shipping companies in Hawaii and Mainland USA.
We are preferred by dealerships: We have been shipping cars from Hawaii to the mainland for over 15 years. We offer exceptional car shipping services to some of the nation's largest auto brands.
Tracking your vehicle online: The Real-Time vehicle Tracking feature keeps you informed about your shipment in real-time.
Competitive pricing: We offer the most competitive rates for shipping a car from Hawaii to the Mainland.
Nationwide carriers: All carriers in our network have been vetted and are fully insured. With thousands of carriers nationwide, we have carriers for every route.
There are no upfront payments: We will not charge you until a carrier has been assigned to your shipment. You don't have to pay upfront for your transport!
Best vehicle protection: You can rest assured that your vehicle is protected during transit with a fully enclosed shipment.
You can book your shipment online or by calling our shipping coordinators at 888-802-8250 today.
How Do I Ship My Car From Hawaii to Mainland?
The shipping process from Hawaii to Mainland is as easy as 1, 2, 3.
Request a Free Quote: Get an instant car shipping quote and book your order with us. For a free quote, fill out the quote form, email us at info@autostartransport.com, or call 888-802-8250.
Vehicle Pick up: After you prepare your vehicle, we can pick it up from anywhere in the United States and transport it to our shipping port on the U.S. mainland. You can call us at any point during transportation for a tracking update.
Departure Shipping Ports in Hawaii:

Hilo, HI
Honolulu, HI
Kahului, HI
Nawiliwili, HI

Arrival on Mainland: Upon arrival on the mainland, our team of experts will inspect its current state. We will notify you as soon as your vehicle is ready for pickup. After the bill of lading is signed and your vehicle has been inspected, you can pick it up. You can always rely on our door-to-door car transportation service to safely deliver your car to your homeDestination Ports on the Mainland:

Long Beach, CA
Oakland, CA
Seattle, WA
Ready to Book your Car Shipment?
Request a free quotation below or call 888-802-8250 to get a real-time response from AutoStar Transport Express.
Shipping Car from Hawaii to Mainland Cost
The cost of shipping a vehicle from Hawaii to the U.S. mainland typically ranges from $1,150 to $2,600. There are several factors that affect vehicle shipping costs, including type, make, model, time of year, and shipping route.
Visit our Hawaii car shipping page to know the car shipping cost from Hawaii to every state on the mainland. or use our instant quote calculator below to get an accurate estimate of car shipping costs.
16+

Years of experience

30,000+

Vehicle moves a year

50 states

Coverage across country

20,000+

Carriers for auto delivery
Ready To Ship Your Car From Hawaii to Mainland?
Call our car shipping professionals at 888-802-8250 to answer all your questions about hassle-free car shipping.
Get a Free Quote
What Vehicles Do We Ship from Hawaii to the Mainland?
Our team is specialized in shipping all kinds of vehicles from Hawaii to Mainland including cars, trucks, motorcycles, RVs, ATVs, ATVs, military vehicles, Heavy Machinery, trailers, and inoperable vehicles. Note that customer-supplied shipping platforms may be required to move inoperable vehicles. Call us with any questions.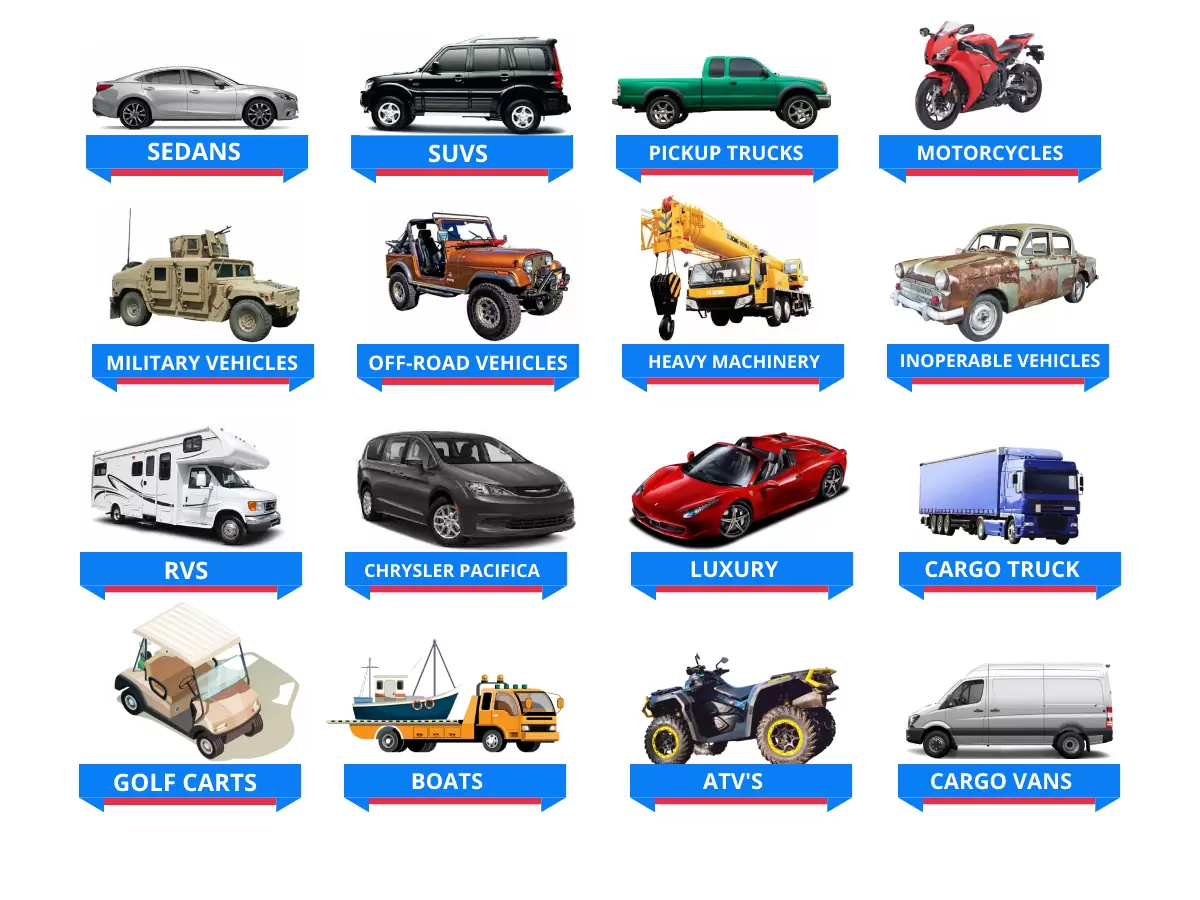 How long does it take to ship a car from Hawaii to the Mainland?
It can take anywhere between 7 and 35 days to ship a car between Hawaii and the mainland.
Visit our Hawaii car shipping page for a complete schedule or give us a call for more information. No commitment is required.
How Do I Prepare a Car for Shipment from Hawaii to the Mainland?
Preparing your car properly is the key to hassle-free Hawaii to Mainland car transport. To prepare your car for auto transport, follow these steps:
Fill no more than 14 percent of your car's tank. Gasoline is classified as a hazardous material by the U.S. Coast Guard.
Make sure your car is thoroughly cleaned inside and out before shipping from Hawaii to the mainland. It will assist in conducting a proper vehicle inspection during loading and unloading.
Do not leave any personal items inside the vehicle, except for infant seats (if installed). Also, you may leave jumper cables, floor mats, a jack, and a spare tire.
Ensure the vehicle is running/operating well since we will need to drive it to the storage area of the RORO ship or transport vessel. In other words, it must have fully functional brakes, no leaking fluids, intact windows, fully inflated tires, and the ability to be closed completely.
If your vehicle cannot be operated or run, you need to speak with the shipper about shipping your car (additional charges apply). Be sure to notify the shipper in advance.
Be sure to remove any components that can be removed, such as performance or ornamental items, additional antennas or speakers, detachable car stereos, GPS units, bike racks, and luggage racks.
Take care of these things before your car is picked up for Hawaii car shipping for a smoother and more efficient experience!
Documents Required to Ship a Car From Hawaii to the Mainland
It is relatively easy to ship a car from Hawaii to the mainland. If you have any questions, please do not hesitate to contact us.
Here is a list of the types of documents required for shipping a car from Hawaii to the mainland
You will need a copy of the title, front, and back, as well as a bill of lading.
The consignee – the person who will receive the vehicle.
A copy of your driver's license or a photo ID.
Valid driver's license and current vehicle registration.
An authorized power of attorney letter notarized by the owner must be provided if the owner is absent.
If the vehicle is a company-owned one, an affirmation must accompany a letter of approval.
You will need a Lien Holder Authorization letter for leased or financed vehicles. Notarized letters are only valid for 30 days after they are issued.
License Plates & Auto Insurance
When relocating permanently to the mainland, your car will need to be registered in the county where you will live. The vehicle should be registered within 30 days of its arrival. Despite the fact that the registration process varies by state, here are some general steps you need to follow:
Obtain auto insurance from the mainland location where you will be living.
You will receive your official insurance card by mail.
Obtain a vehicle safety inspection.
Take the receipt for shipment, your former registration, your insurance card, your inspection sheet, and your plates to the Motor Vehicle Office.
Obtain your new license plates. Alternatively, you can obtain an out-of-state permit.
To receive your inspection sticker, bring your permit or new plates to the inspection station.
Related Information about Hawaii Car Shipping
Hawaii to Mainland Car Shipping FAQs
Does someone need to be present on the Mainland?

---

It is necessary to have someone present when the vehicle is picked up and delivered. This is to sign the initial and final inspection reports. It is possible to designate anyone over the age of 18.
Can I track my Hawaii to Mainland transportation online?

---

Yes, we provide vehicle tracking. This way, you can track the progress of your shipment. All of this is part of our customer-focused service. We need your tracking number, name, email address, and/or phone number to track your car shipment.
Can I ship anything inside my vehicle?

---

When shipping a vehicle from Hawaii to the mainland, you may not leave any personal items inside the car, except for installed child safety seats, jumper cables, a jack, and a spare tire. The port inspects all vehicles being loaded thoroughly before loading them and removes personal items from them. Your car will be rejected at the port if you have non-removable personal items in the vehicle.
How can I pay?

---

The most common payment method is Zelle, which has a daily limit.

Credit Card + C.O.D. – Reserve your space with a credit card, then pay your driver directly with cash, certified check, or money order upon delivery
All on a Credit Card – It is also possible to pay your total with a credit card. A 5% fee is charged for this option since we must wire the carrier's payment to the driver.
Direct Deposit, Wire Transfer, PayPal – Our goal is to make your life easier, so we can also arrange any of these options for you. Just talk to your coordinator, and we'll figure it out.
Can you ship anything else besides cars, trucks, and SUVs?

---

Our services go beyond shipping cars, trucks, and SUVs. We also ship motorcycles, limousines, recreational vehicles, oversized vehicles, machinery, and heavy equipment. Feel free to contact one of our shipping agents with any questions regarding shipping.
How much does it cost to ship a car from Hawaii to the Mainland?

---

A vehicle typically costs $1,150 to $2,600 to ship from Hawaii to the mainland. Please note that shipping costs are estimated and can vary depending on the vehicle size, model, and time of year.

Visit our car shipping pricing page for more information, or use our instant quote calculator below to get an exact car shipping quote.
Hawaii to Mainland Car Shipping Reviews
Read what our customers have to say about their experience with AutoStar Transport Express.
Want To Know More?
Want to know more about shipping a car from Hawaii to Mainland? Please contact us at 888-802-8250 or fill out our quote request form.
You can visit our Hawaii car transport page for all other routes to and from hawaii.