Check out our Seattle to Maui Car Shipping Service Ratings
Professionals in Seattle to Maui Auto Transport
Are you looking to ship your car from Seattle to Maui but worried about safety? Look no further than AutoStar Transport Express – the expert choice for hassle-free auto shipping!
Our advanced network of transporters and multiple weekly sailings ensure a simplified move and lower rates, making us the safest and most pocket-friendly option around. But we don't just stop at cars – we can also help transport motorcycles, trailers, and RVs!
With AutoStar Transport Express, you can expect an easy and stress-free experience of shipping a car from Seattle to Maui. We're proud to offer industry-leading service, ensuring our customers have a positive auto shipping experience every time.
Choose AutoStar Transport Express for your Seattle to Maui transport needs and let us make your move a breeze! Request a free on-obligation quote today or give us a call at 888-802-8250. 
How Can We Simplify Your Car Shipping From Seattle to Maui?
AutoStar Transport Express takes pride in offering top-notch customer service and delivering your vehicle to its destination in the best possible condition. Choose us for a worry-free car shipping experience from Seattle to Maui.
Advanced Network

We have an extensive network of transporters and multiple sailings every week, which allow us to simplify your car shipping from Seattle to Maui. Our advanced network helps to ensure that your vehicle is shipped safely and on time.

Competitive Pricing

We offer highly competitive pricing for car shipping from Seattle to Maui, making our services a cost-effective choice for our customers. We strive to offer affordable pricing without compromising the quality of our services.

Excellent Customer Service

AutoStar Transport Express is a highly experienced car shipping company with extensive knowledge of the industry, including regulations and logistics. We have years of experience in shipping cars to and from Hawaii, making us the experts in the field.

Professional Service

At AutoStar Transport Express, we take pride in offering professional and reliable service. Our team of experts is dedicated to providing a positive customer experience, from start to finish. We ensure that your car is shipped safely and securely, giving you peace of mind throughout the shipping process.
Different Options for Shipping a Car From Seattle to Maui?
AutoStar Transport Express offers reliable and efficient transportation options tailored to your needs:
Door-to-Port Service: Avoid long drives and enjoy the convenience of our fully licensed and insured carriers picking up your vehicle from your home or office, and safely transporting it to the port.
Port-to-Door Service: When your car arrives at a Hawaiian port, our professional auto transporters ensure hassle-free pickup and delivery to your desired location in Hawaii.
Port-to-Port Service: Save on transportation costs by driving your car to a nearby port. Our experts will inspect and transport your vehicle to a terminal near your Maui destination.
Choose from two door-to-port transportation options:
Enjoy peace of mind with our dependable Seattle to Maui car shipping services. Get your instant quote today! 🌟
16+

Years of experience

30,000+

Vehicle moves a year

50 states

Coverage across country

20,000+

Carriers for auto delivery
Departure shipping ports in Hawaii: Hilo, Honolulu, Kahului, and Nawiliwili
Destination ports on the Mainland: Long Beach, Oakland, Seattle
 Are You Ready for Shipping your Car from Seattle to Maui?
Call our car shipping professionals at
888-802-8250
to experience hassle free auto shipping.
Documents Required for Shipping a Car to Maui:
Proof of ownership: You will need to provide the original vehicle title or a certified copy of it to prove that you are the owner of the vehicle.
Bill of sale: A bill of sale is a document that shows the purchase price and date of the vehicle. This document may be required if you recently purchased the vehicle.
Vehicle registration: You will need to provide a current registration certificate for the vehicle.
Photo identification: You will need to provide a valid photo ID, such as a driver's license or passport.
Customs declaration: You will need to provide a customs declaration form, which includes information about the vehicle and its value.
Emissions certificate: You may need to provide an emissions certificate if your vehicle is subject to emissions regulations.
Discover the Cost of Shipping a Car from Seattle to Maui 🚗🏝️
The average cost to ship a car from Seattle to Maui ranges from $2,100 to $2,400. However, factors like vehicle details and shipping preferences may cause the price to vary.
Get your instant quote using our online car shipping calculator! You can also call us at 844-445-1450 or chat with us online for assistance.
Key Factors Influencing Car Shipping Costs to Maui:
Time of year: Peak seasons like summer and holidays can result in higher prices and longer wait times.
Distance: The pickup and delivery locations' distance can impact both the cost and the transport duration.
Vehicle specifics: Size, weight, and condition of your car can influence the available transportation options and cost.
Shipping method: Choosing between open or enclosed transport will affect the price and security of your shipment.
Location: Accessibility of pickup and delivery points can impact the cost and available shipping options.
Carrier availability: Fluctuating numbers of carriers for Hawaii-bound vehicles can affect pricing and scheduling.
Weather conditions: Unpredictable weather or natural disasters may cause delays or cancellations in car shipping services to Maui.
Trust Our Expertise for All Your Auto Transport Needs!
Our experienced team is skilled in transporting a wide variety of vehicles from Seattle to Maui. We handle everything from cars, trucks, motorcycles, and RVs to ATVs, military vehicles, heavy machinery, trailers, and even inoperable vehicles. Count on us for seamless and reliable shipping solutions tailored to your unique requirements.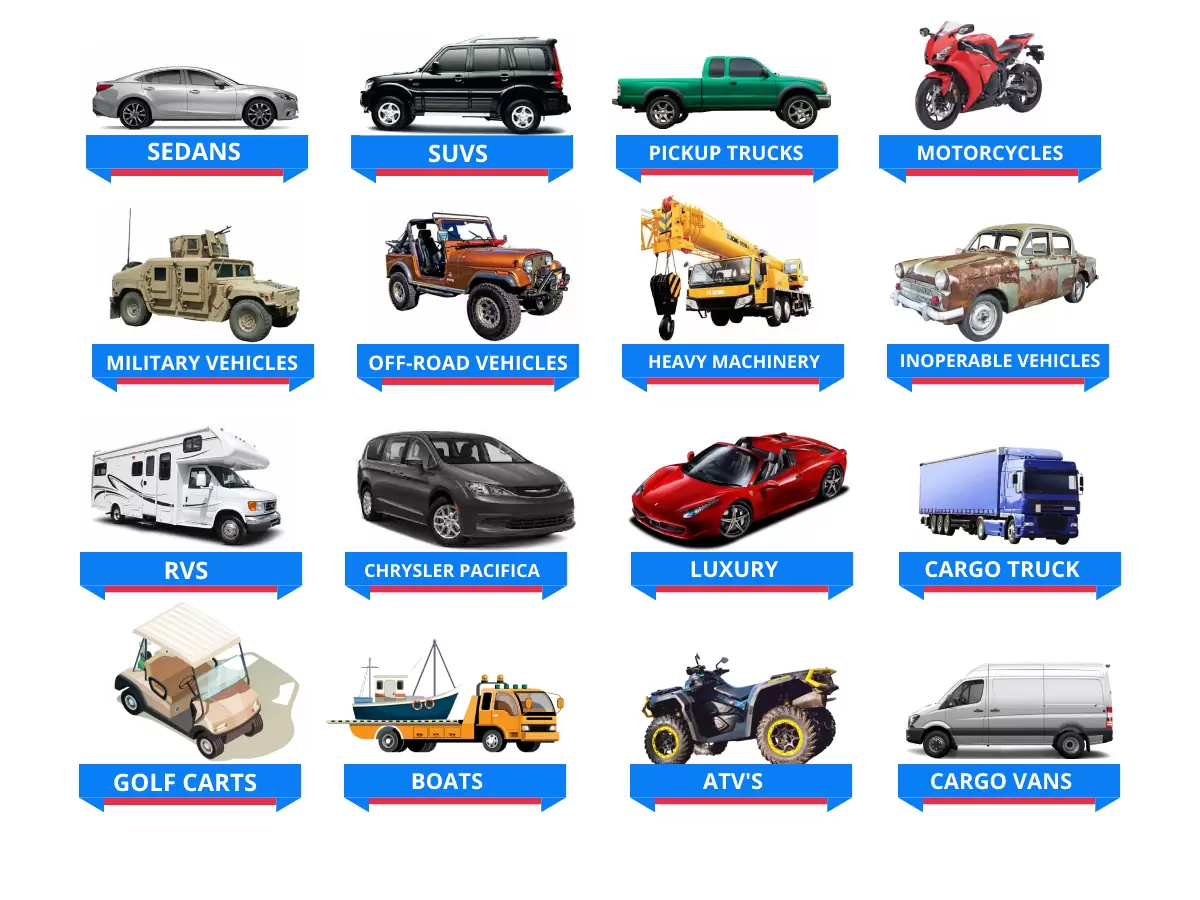 Seattle to Maui Car Transport FAQs
How long does auto transport from Seattle to Maui take?

---

Generally, it takes about 13-18 days for a car to be shipped from Seattle to Maui via ocean transport. However, it's best to check with our friendly customer service department for an estimated delivery time based on your specific needs and circumstances.
 Can I track my vehicle during transport?

---

Yes, we offer online tracking so you can monitor the status of your vehicle during transport.
 How do I know if my vehicle is in good hands?

---

AutoStar Express Transport has years of experience in the auto transport industry and only works with fully licensed and insured carriers to ensure the safety and security of your vehicle.
 What if I have a unique or specialized vehicle that requires special handling?

---

We have experience transporting all types of vehicles, including unique or specialized vehicles. Please contact us directly to discuss your specific needs.
 How much does auto transport from Seattle to Maui cost?

---

The cost of auto transport from Seattle to Maui depends on several factors, including the type of vehicle, the distance of the transport, and the carrier selected. You can get a free quote by filling out our online quote request form or contacting us directly. 
Do you have any other questions? To provide you with more information and tips, we have answered some of our most frequently asked questions about Maui, HA car shipping.
Our Successful Reviews for Seattle to Maui Auto Transport
Here is what our Seattle to Maui car shipping service is said to be like.
Useful Resources About Maui, HA Car Shipping
Find out all other routes to and from Hawaii under on our car shipping to Hawaii page. Also you can visit our Seattle car shipping page for all other routes to and from Seattle.