Unlock Smooth Car Shipping from San Diego to Honolulu
Are you in need of a reliable car shipping service to transport your vehicle from San Diego to Honolulu? At AutoStar Transport Express, we understand the importance of a secure and timely delivery.
With our extensive experience and dedication to customer satisfaction, we guarantee to provide you with top-notch car shipping services that are both safe and stress-free.
Our team of experts will take care of every detail, from pickup to delivery, so you can sit back and relax. Say aloha to hassle-free vehicle shipping from San Diego to Honolulu and request your complimentary quote from AutoStar Transport Express today.
What Sets us Apart as the Ideal Option to Ship car From San Diego to Honolulu?
When it comes to shipping your car from San Diego to Honolulu, you want a reliable, efficient, and customer-focused transport partner. That's where AutoStar Transport Express steps in to deliver exceptional service, earning us the title of the ideal option for your auto shipping needs. Here's what sets us apart:
Personalized Service

We believe in providing a tailored experience to each customer, ensuring that your unique needs and preferences are met. Our dedicated team of experts will work closely with you, guiding you through the process and keeping you informed every step of the way.

 No Hidden Fees

We believe in transparency and honesty, which is why our pricing is straightforward and free of hidden fees. Our online instant quote calculator provides an accurate estimate, so you can budget accordingly and avoid any unpleasant surprises.

Industry Expertise

Our team of professionals boasts extensive knowledge and experience in the auto transport industry. We stay up-to-date with the latest trends, regulations, and best practices to ensure we provide the highest quality service for every shipment.

Comprehensive Insurance Coverage

Your vehicle will be covered by the carrier's cargo insurance on the mainland. Maritime insurance coverage varies, so check your insurance policy before shipping to ensure that you have adequate coverage. Contact one of our transport specialists for clarification.

Embark on a Smooth Car Shipping Journey to Honolulu | Explore Our Simple 3-Step Process:
Request a Quote: Fill out our easy quote form, email us at [email protected], or give us a call at [phone-number] to get an instant quote and book your order.

Pick Up: Once your vehicle is ready for transport, our fully licensed and insured carriers will pick it up from anywhere in the United States and transport it to our shipping port on the San Diego. You can track your vehicle at any point during transportation by giving us a call.

Arrival in Honolulu: After your car arrives in Honolulu, our experts will inspect it to ensure its condition. Once ready for pickup, sign the bill of lading and final inspection report to retrieve your car.
Departure Shipping Ports in the U.S. Mainland: Long Beach, Oakland, Seattle
Destination Ports in Hawaii: Hilo, Honolulu,  Kahului, Nawiliwili
Experience stress-free and reliable car shipping services from San Diego to Honolulu with AutoStar Transport Express. Get started by requesting a quote today!
16+

Years of experience

30,000+

Vehicle moves a year

50 states

Coverage across country

20,000+

Carriers for auto delivery
Don't Wait – Secure Your Stress-Free Car Shipping from San Diego to Honolulu Today!
Get Your Instant Quote & Book Now with AutoStar Transport Express for Unbeatable Service and Prices!
We offer following Shipping Services from San Diego to Honolulu:
Door to Port Service: We offer a Door to Port Service to ship car from San Diego to Honolulu. Our fully licensed and insured carriers will transport your vehicle safely from your location to the port.
Port-to-Door Service: Upon arrival of your vehicle at any of the ports in Honolulu, our team of professional auto transporters will be available for pick up and delivery of your car directly to your home or office
Port-to-Port Service: Drive your car to a nearby port to lower transportation costs. Our Honolulu car shipping experts will inspect it before transporting it to a terminal near your destination.
For door-to-port transportation, you have two options to transport a car:
Open Car Transport: Although reliable, it's worth noting that shipping your car through this option can take some time.
Enclosed Car Transport: Despite being a more expensive option, this shipping method is widely regarded as the most secure and fastest way to transport your vehicle.
How Much Does it Cost to Ship Car from San Diego to Honolulu?
The average cost to ship a sedan vehicle from San Diego, U.S. to Honolulu is around $1,650, while shipping a car from San Diego to Honolulu typically costs around $1,150. Note that car shipping costs are estimated and vary by make and model, time of year, and shipping route to Hawaii.
Looking for an exact San Diego to Honolulu car shipping quote? Get an instant quote with our rate calculator! Alternatively, you can give us a call at 844-445-1450 or chat with us online!
Factors that can Affect San Diego to Honolulu Car Shipping Cost
Vehicle size: Compared to standard cars, trucks and SUVs are more expensive to ship.
Shipping distance: The greater the distance between your departure and destination ports, the more expensive your shipment will likely be.
Door-to-door or port-to-port delivery: A car shipping company may deliver your car from the port to a location you select, but this will usually cost more than dropping off and picking up your car at the port.
Open or enclosed transport: An enclosed container offers more protection than an open container, but is more expensive.
Season: Car shipping is a seasonal business. The most expensive time of the year is summer when demand is at its peak.
Required Documents to Ship Car from San Diego To Honolulu
If you're going to ship car from San Diego to Honolulu, there are several documents you'll need to have in order to ensure a smooth and hassle-free process. Here are the main documents required to ship car from San Diego to Honolulu:
Vehicle Title: Proof of ownership in the form of the original vehicle title or a certified copy is required.
Vehicle Registration: A copy of the vehicle registration is necessary to confirm that the car is registered in your name and has up-to-date inspections.
Bill of Sale: If you don't have the title yet because you recently purchased the vehicle, a bill of sale can be used as proof of ownership.
Shipping Order: The shipping company will provide this document, which contains information about the shipment, such as the shipper and consignee's name and address, vehicle type, and shipping method.
Hawaii State Tax Form: Completing and submitting Hawaii State Tax Form G-27 is required to pay the state tax based on the vehicle's value being shipped.
Emissions Certificate: If your car is registered in Washington state, you'll need to provide an emissions certificate showing that it meets Hawaii's emissions standards.
Insurance: Proof of insurance coverage for the vehicle during transport may be necessary.
Which Types of Vehicles can be Transported from San Diego to Honolulu?
AutoStar Transport Express can ship a wide range of vehicles from San Diego to Honolulu, including cars, trucks, SUVs, vans, motorcycles and boats . Our car shipping experts have the expertise to handle any type of vehicle and provide all necessary information for an informed decision on shipping.
AutoStar Transport Express takes pride in providing reliable and convenient shipping services, ensuring your vehicle arrives safely and securely in Hawaii.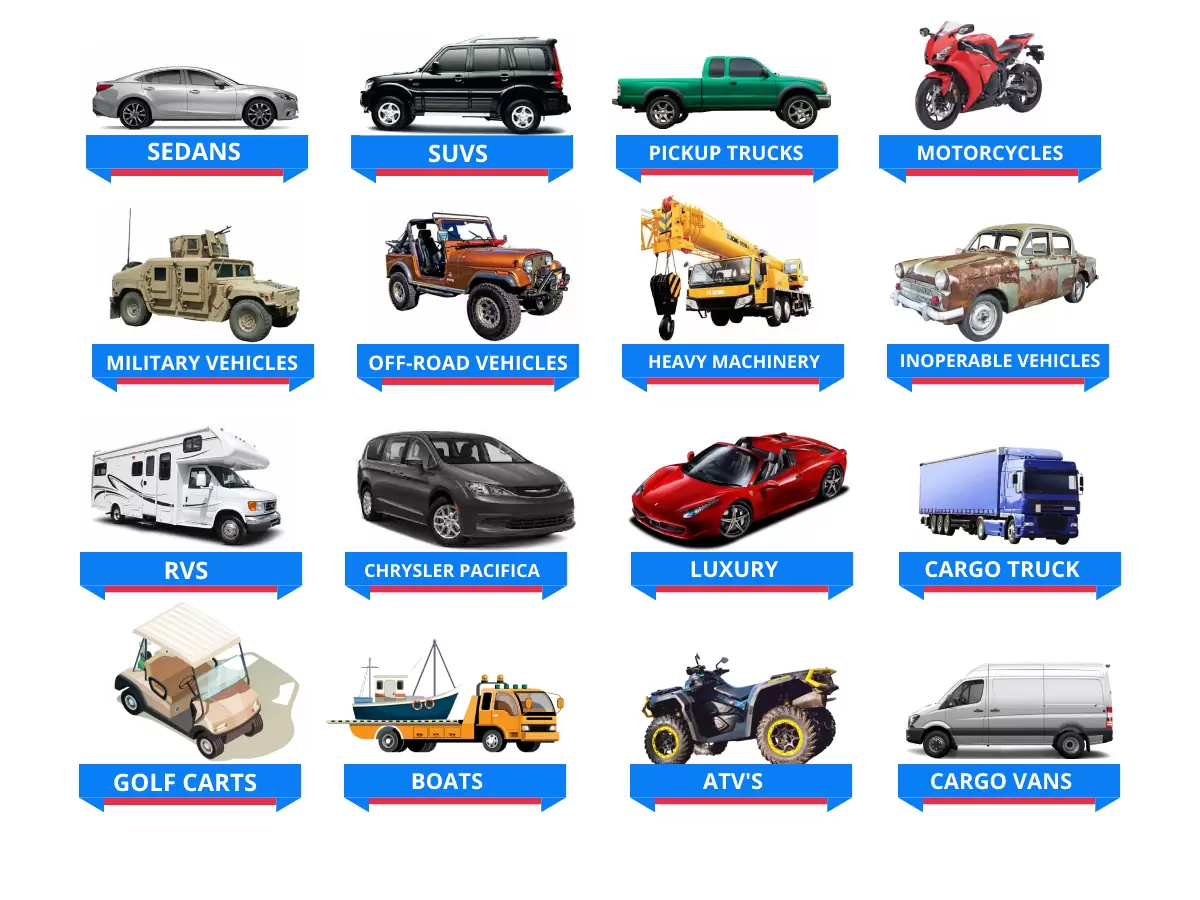 How Do I Prepare My Car for San Diego to Honolulu Car Transport
Preparing to ship car from San Diego to Honolulu can help ensure a smooth and safe transport. Here are some steps you can take to prepare your car:
Thoroughly clean your car, both inside and outside, to make it easier to inspect for any damage before and after transport.
Remove all personal belongings from the car, including loose items and any custom or aftermarket accessories that could be damaged during transport.
Inspect the car carefully for any pre-existing damage and document it with photos and written notes.
Ensure your car is in good condition by performing routine maintenance, such as an oil change, tire rotation, and checking all fluids and brakes.
Disable any alarms if your car has one, to prevent it from being triggered during transport.
Check for any leaks and have them repaired before shipping.
Secure any loose parts, such as antennas or spoilers, to prevent damage during transport.
Leave only about a quarter tank of gas in the car, as a full tank can add weight and be a safety hazard.
By following these steps, you can help ensure that your car is properly prepared for transport from San Diego to Honolulu. Additionally, be sure to follow any additional instructions provided by your shipping company for a safe and successful transport.
Want To Know More?
Are you interested in learning more about shipping your vehicle from San Diego to Honolulu? Feel free to call us at 888-802-8250, or fill out our quote request form.
San Diego to Honolulu Car Transport FAQs
How long does it take to ship a car from San Diego to Honolulu?

---

Shipping times can vary depending on the method of transport and the specific route, but it typically takes between 2-3 weeks for transport by sea.
How much does it cost to ship a car from San Diego to Honolulu?

---

The cost of shipping a car from San Diego to Honolulu can vary depending on factors such as the size of the vehicle, the shipping method, and the distance, but it typically ranges from $1650 to $1,900 (estimated).
Can I track my car during transport?

---

Yes, Auto Star Transport Express provides a tracking system that allows you to monitor the status of your vehicle during transport.
Do you have any other questions? To provide you with more information and tips, we have answered some of our most frequently asked questions about Hawaii car shipping.
Our Successful San Diego to Honolulu Car Transport Reviews
Here is what our San Diego to Honolulu car shipping service is said to be like.
Find out all other routes to and from San Diego on our car shipping to San Diego . Also you can visit our Honolulu  page car shipping page for all other routes to and from Honolulu.