Alabama (AL), the 22nd state of the U.S, is situated in the southeastern part of the country. There are so many people who travel every year to Alabama as the state has great natural beauty including inland waterways and woods.
The average cost for living in Alabama is low and so are real estate prices. … You will have to pay lower taxes in Alabama than in most other states.
If you want to ship a car from Puerto Rico to Alabama, AutoStar Transport Express is the Top BBB-rated, safest, and pocket-friendly way to go with.
We ship hundreds of cars every week to Alabama. Get a Puerto Rico to Alabama car transport quotation or give us a call at 888-802-8250 We will make your auto transport experience luxurious and personalized.
We guarantee the best car shipping experience to Alabama from Puerto Rico or another way around. Every customer is important for us; Here is why we are better than any ordinary car transport company to ship a car from Puerto Rico to Alabama.
Deliver Your Vehicle Stress-Free, Get a Free Quote to or from: Alabama( Al)
14+ Years of experience in Alabama car transport
1000+ 5-star Positive Reviews by satisfied customers upon Puerto Rico to Alabama Transfers.
Our experienced customer representative helps you with your paperwork specific for the Maritime Booking
Alabama Car Shipping tracking, updates, and in-person support on 888-802-8250
The Most Competitive Car Shipping Rates in the Industry for Puerto Rico to Alabama or Puerto Rico to Alabama.
Weekly Sailings to and from Alabama mean fewer delays for your vehicle to depart.
Ship a Car from Puerto Rico to Alabama From Your Doorstep
AutoStar Transport Express provides door-to-door auto shipping service from any residential or business location in Puerto Rico.
Every step will be planned from the door pickup schedule to the final delivery stage, we will keep you updated on every step. Before your car is picked up for shipping to Alabama it will be carefully inspected and safely loaded onto the car carrier.
Then your vehicle will be loaded into a vessel as it is now prepared for transport to Alabama.
Upon the arrival of your car at port Alabama, an Alabama car transport expert will play out another review to document the current state of the vehicle.
Where We Serve
These are the most popular areas of Puerto Rico where we offer our car shipping services; San Juan, Ponce, Caguas,Mayagüez,Bayamón, Carolina, Arecibo, Guaynabo, Cayey, Fajardo, and all surrounding areas.
Cost to Ship a Car from Puerto Rico to Alabama
The average cost to ship a car from Puerto Rico to Alabama is $1400 (300cp+875tb+225dp) The highest average price is $1600, and the lowest average price is $700. The per-mile average for moving a car is $0.60 per mile for trips of 1,000 miles or more.
Pro tips: For more information, please visit our page on car shipping costs.
Ready to ship your car with AutoStar Transport Express?
Call our car shipping professionals at 888-802-8250 to answer all your questions.
Get a Free Quote
Documents Requirements for Puerto Rico to Alabama Car Shipping
We require documents for Maritime Booking, to Ship from Puerto Rico. The Port normally requires extra documents. Following is an idea of different types of documents required for ( Puerto Rico to Alabama or Alabama to Puerto Rico car shipping).
Copy of the title, front, and back or bill of lading 
A Lien Holder Authorization letter is needed to ship your vehicle to Alabama if the car Is leased or financed
A copy of the driver's license or any photo ID
If the owner is absent, a notarized power of attorney letter from the registered owner is required, allowing another person to deliver or pick up the vehicle.
If the unit is a company-claimed vehicle, the affirmation must be accompanied by an original Corporate Resolution letter approving the shipment.
The import tax depends on the worth of the car, we don't know exactly what the taxes are based on.
Which Vehicles Do We Ship to Alabama
AutoStar Transport Express specializes in shipping all types of vehicles including motorcycles, cars, trucks, vans, RVs, ATVs, ATVs, military vehicles, containers, trailers, and inoperable vehicles even though it's a bit more complicated since the customer has to bring the vehicle with its own platform to ship)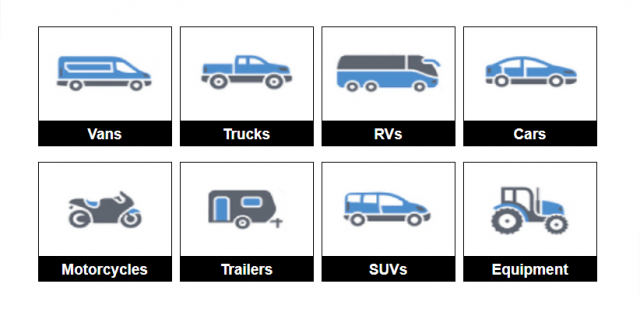 How Long Does it Take to Ship a Car to Alabama?
In general, it takes 7 days to ship a car from the port of Puerto Rico to Alabama port, The extra time that it will take to transport your vehicle is, mostly, because of the extra coordination between ground transport and sea transport.
Things you Need to Know Before Shipping a Car to Alabama
You have to pay some taxes to ship your car to Alabama, depending upon the vehicle's type and age.
A Quick Preparation Tips before Shipping a Car to and from Puerto Rico
All vehicles may have one-fourth (1/4) tank of fuel to be driven onto the carriers,
Clean your vehicle, inside and out, and record the picture of your vehicle
We can ship an unlimited amount of pounds if the customer pays for the extra cargo fee, which varies depending on what we want)
Make sure the parts of your vehicle are not free or broken,
Your vehicle should have at least five and one-half inches (5½") of ground clearance.
Your car should be in running condition
Make sure the keys are available
Here is the complete guide to preparing your vehicle for shipping purposes.