Are you looking to ship a car to Massachusetts? You will need an experienced Massachusetts auto transport company you can rely on. For over 13 years, Autostart Transport has been providing safe and reliable Massachusetts auto transport for both individual and business clients.
It is not surprising that many people relocate to the city because of the culture of the theater as well as the growing business district. The Bay state's top industries include agriculture, health services, financial services, high-tech manufacturing, and clean energy.
Just like any other state, Massachusetts has its enchantment. Visiting becomes easier when you only have to worry about the places you're excited to visit with your vehicle. So what's the best option? Flying across the country and letting us one of the best car shipping companies in Massachusetts will take care of your car shipping, just so you can enjoy more and stress less!
We transport hundreds of vehicles every month to Massachusetts. Get a Massachusetts auto shipping quote or give us a call at 888-802-8250. We will simplify your auto transport experience and make it personalized for you.
You can save your money, time while experiencing the step-by-step car shipping updates using our Massachusetts(MA) car shipping service.
All our drivers are licensed, insured, and treat your order with utmost care. Our tracking notifications keep you informed throughout the process.
Every customer is important for us; Here is why we are better than any ordinary car haulers to ship your car to or from Massachusetts.
14+ Years of experience in Massachusetts car shipping
The most competitive car shipping rates in the Industry for Massachusetts vehicle transport.
100+ 5-star Positive Reviews by satisfied customers on Transport Reviews and Better Business Bureau for Massachusetts vehicle transportation.
Nationwide Door-to-Door Service
Massachusetts car shipping tracking updates and in-person support on 888-802-8250
Our experienced customer representative helps you to make your Massachusetts car shipping hassle-free.
Weekly auto transportation schedules to and from Massachusetts mean fewer delays for your vehicle to depart and deliver.
Real Massachusetts Auto Transport Testimonials
At first I was nervous about them picking up my car 2 days earlier then I had anticipated. It did arrive one day earlier but I'm glad they were able to keep it safe until I got to my destination. Overall I was pleased with the services. My
Which Vehicles Do We Ship to or from Massachusetts
Our Massachusetts car shipping experts specialize in shipping all kinds of vehicles including cars, trucks, motorcycles, RVs, ATVs, ATVs, military and armed forces equipment, tanks, luxury vehicles, vintage cars, heavy construction machinery, trailer, and inoperable vehicles. Call our representative to get an instant quote at 888-802-8250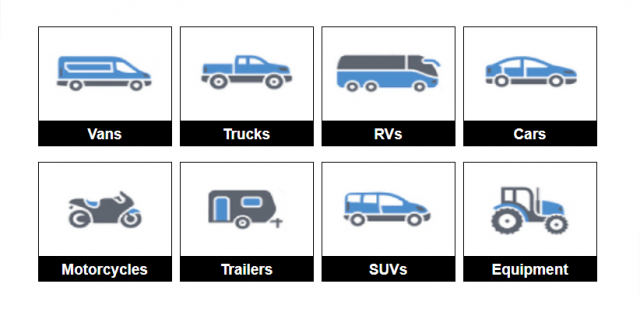 Average Cost to Ship a Car to Massachusetts
Many factors come into play when making an estimation of the cost to ship a car to Massachusetts. These include the distance, the vehicle's size and type, the time of year, and the terrain encountered.
If you want to know the exact estimate to ship a car to or from Massachusetts, Use our online quote calculator to get a free and instant quote.
Pro Tips: For more information, please visit our page on car shipping costs.
Ready to ship your car to Massachusetts with AutoStar Transport Express?
Call our Massachusetts car shipping professionals at 888-802-8250 to get answers to all your questions.
Get a Free Quote
What are the Options to Ship a Car to Massachusetts?
There are two main options to transport your vehicle:
Driving the vehicle by a professional or non-professional driver.

Shipping the vehicle by Massachusetts Car Transport Companies
If the distance is larger than 300 miles, we recommend shipping the vehicle instead of driving it. Auto transport companies generally use two ways to ship your car to or from Massachusetts.
Enclosed Transport: Your car is transported in a fully enclosed trailer and it is safer and offers more protection for your car.
Open Transport: A safe, lesser-known, and more cost-effective option for enclosed shipping is open auto transport.
Want a better, more appropriate, and cheaper way to ship your car? Well, this simple guide will help you with that.
Shipping a Car From Massachusetts
AutoStar Transport Express provides door-to-door auto shipping service from any residential or business location in Massachusetts.
Before your car is picked up for shipping from Massachusetts it will be carefully inspected to record the current condition of the vehicle and safely loaded onto the car carrier as it is now prepared for transport.
Major Areas We Serve
These are the most popular areas of Massachusetts where our car hauling services are being offered: Worcester, Amherst. Bedford. Springfield, Framingham, Brookline, Medford, Hull, North Adams, and all surrounding areas.
Shipping a Car to Massachusetts
Though many of the state's cities are small, Boston is by far the largest. The size and sprawl of Boston make it the most popular vehicle shipping location in the state.
The Boston metro area alone occupies the eastern half of the state, and it is close to East Coast cities like New York, which is one of the busiest auto transport hubs of the nation.
Our Massachusetts car shipping experts will do the inspection upon arrival at its destination in Massachusetts to record the current condition of your vehicle at the hour of unloading. 
You will be informed that your vehicle is ready to be picked up, just sign off on the bill of lading which also includes the final inspection report to get your vehicle.
Ship Your Vehicle Anywhere in Massachusetts Stress-Free, Get a Quote Now
Documents Required to Ship a Car to or from Massachusetts
Drivers don't need documentation for the pickup and delivery of your vehicle, but they will provide you or someone you select with important documents.
You or a representative will be given a copy of a Bill of Lading upon pickup and delivery.
It is important that your driver's license is valid, and your vehicle should be properly registered and insured.
Vehicles that go through ports need additional documents like approvals for lienholders and absent owners.
Special Discounts for Military and Heavy Construction Equipments
We offer special discounts for military car transport to personnel who ship a car to Massachusetts as well as for the large organization on transportation of Heavy Machinery and Construction Equipments that choose our services. 
Things to Consider Before Ship a Car to Massachusetts
No personal belongings will be accepted with the exception of factory hardware.
Check the Radiator, Battery, and Tires
Make sure the keys are available
All vehicles may have one-fourth (1/4) tank of fuel
Address Engine & Mechanical Problems
Clean your vehicle, inside and out, and record the picture of your vehicle
Disable alarms and anti-theft devices
Eliminate and secure the loose parts of the vehicle
Here is a detailed guide on some useful tips to prepare your car before shipping to Massachusetts.
Here are a few ways To locate our car shipping services in Massachusetts
Massachusetts Auto Transport
Massachusetts car shipping
Car Transport Massachusetts
Auto Transport in Massachusetts
Auto Transport Tucson
Car Shipping Phoenix
Car Shipping Phoenix AZ
Car Haulers Massachusetts
Car Shipping Massachusetts
Auto Shipping Massachusetts
Shipping to Massachusetts
Few ways to locate us in the Nearest States to Massachusetts
Here's a list of Examples to Ship Your Car
| Pickup - Delivery | Distance | Estimated time of transport |
| --- | --- | --- |
| Boston, MA to Miami, FL | 1505 miles | 2 - 3 days |
| Lynnfield, MA to Long Beach, CA | 3010 miles | 7 - 10 days |
| Worcester, MA to Los Gatos, CA | 3100 miles | 7 - 10 days |
| Arlington, MA to Houston, TX | 1860 miles | 3 - 4 days |
| Lynn, MA to Colorado Springs, CO | 2060 miles | 4 - 5 days |
| Deerfield, MA to Chicago IL | 925 miles | 2 - 3 days |
| Lowell, MA to Detroit, MI | 455 miles | 1 - 2 days |
| Pittsfield, MA to Las Vegas, NV | 2560 miles | 7 - days |
| Fort Myers, FL to Cambridge, MA | 1470 miles | 2 - 3 days |
| Orlando, FL to Waltham, MA | 1290 miles | 2 - 3 days |
| Seattle, WA to Framingham, MA | ------- | 7 - 10 days |
| El Paso, TX to Springfield, MA | 2310 miles | 3 - 5 days |
| Austin, TX to Longmeadow, MA | 1940 miles | 3 - 5 days |
| Hicksville, OH to Amherst, MA | 750 miles | 2 - 3 days |
| Denver, CO to Greenfield, MA | 1920 miles | 3 - 4 days |
| Atlanta, GA to New Bedform, MA | 1080 miles | 2 - 3 days |
| Santa Fe, NM to Melrose, MA | 2240 miles | 4 - 6 days |
| Phoenix, AZ to Norfolk, MA | 2710 miles | 5 - 8 days |
| Dallas, TX to Watertown, MA | 1810 miles | 3 - 4 days |
| Charlotte, NC to Malborough, MA | 820 miles | 1 - 2 days |