Check Out Our Louisiana Car Shipping Ratings
It isn't hard to see why Louisiana has become one of the most desirable places to live in the country, from New Orleans to Cajun Country. World-class cuisine, top entertainment, and stunning natural landscapes await you in this land. So it's not difficult to understand why so many people move to Louisiana from across the US. 
If you want to ship a car to or from Louisiana, you must rely on Louisiana auto shipping experts. AutoStar Transport Express is the Top BBB-rated, safest, reliable, and pocket-friendly car shipping service to go with.
You can save your money, and time while experiencing the step-by-step car shipping updates using our Louisiana (LA) car shipping service.
We use licensed and insured drivers who are committed to your order's safety. We give you updates on delivery status, no matter where it is.
We transport hundreds of vehicles every month to Louisiana. Get a Louisiana auto shipping quote or give us a call at 888-802-8250. We will make your auto transport as convenient as possible.
Car Shipping Louisiana! Why Choose Us?
If you're searching for an auto transport company that can ship your car to Louisiana, you are in luck. You can trust AutoStar Transport Express with your Louisiana auto transport & car shipping needs.
Here is why we are one the best car hauling companies to ship your car to or from Louisiana.
No upfront payment is required: We never require you to pay in advance for shipping a car to Louisiana. Additionally, our car transport rates are all-inclusive. You only get paid after we find a carrier and dispatch your vehicle to Louisiana.
A real-time tracking system: Throughout the delivery process, our team tracks your vehicle and provides you with the most current status. Check out our page on how to track a vehicle in transit for more information.
Top-Rated and Licensed: With 3500+ 5-star reviews for Louisiana car transport, our company is licensed and bonded by the Federal Motor Carrier Safety Administration.
Assurance coverage: You can trust AutoStar Transport Express to transport your car safely to Louisiana. Insurance coverage and taxes are included in a car's shipping cost.
Personalized car transport Louisiana: Because everyone's needs are different, we offer customized Louisiana Car Transport services. Our goal is to find the most cost-effective method for shipping your car to Louisiana. Our dispatch, support, and claims departments can also assist you.
How We Ship a Car to Louisiana
Here's how we do business when it comes to shipping cars to Louisiana.
Book an Order: Once you place your order, we'll begin the process of moving your car to Louisiana. It usually takes a week for this to happen. We'll continue to keep you updated on important details, including the date and time of pickup, the tracking number, and the truck driver's contact information.
Vehicle Pickup: Afterward, the delivery plan will be finalized by the truck driver. Each auto carrier is committed to treating every vehicle as if it were it's own. Before the driver leaves, you'll sign and receive a Bill of Lading.
Receive Your Vehicle: Once the vehicle arrives in Louisiana, both you and the driver will inspect it for damage. During this time, you will also sign the final inspection report. That's it!
Are you ready to ship your car to Louisiana?
Fill out the form below or call 888-802-8250 to receive a free and instant car shipping quote from AutoStar Transport Express.
Car Transport Louisiana Near Me
Are you looking for a car shipping company near me in Louisiana? No matter if you're shipping a car to another state from Louisiana or moving to Louisiana with your vehicle, AutoStar Transport Express will take care of any hassles for you.
We have a nationwide network of certified auto carriers, so we can provide reliable auto shipping door-to-door anywhere in the country.
Classic Car Shipping in Louisiana
While open auto transport carriers offer a more affordable auto shipping option, Enclosed auto transports offer superior security and speed for classic and vintage cars. If you are shipping a classic car to Louisiana, enclosed transportation is the best option.
We understand how important your classic car is to you. We treat every vehicle as if it were our own. We have years of experience shipping cars of all types, from vintage classics to modern sports cars.
Ready to ship your car to Louisiana with AutoStar Transport Express?
Call our Louisiana car shipping professionals at 888-802-8250 to get answers to all your questions.
Get a Free Quote
International Car Shipping to/from Louisiana
Looking to ship your car overseas from Louisiana? We can streamline your shipping process and ease your relocation stress. We work with the best international partners to provide you with a seamless shipping experience.
We offer several modes of transportation for international car shipping, including roll on-roll off, LCL and FCL, or the most conventional on-deck method.
Upon completion of your international move, we will deliver your vehicle damage-free right to your front door! No matter where your car needs to be shipped, AutoStar Transport Express will be there for it every step of the way!
We provide international car shipping services to and from the following locations:
Which Vehicles Do We Ship to or from Louisiana?
Our Louisiana car shipping experts specialize in shipping all kinds of vehicles including cars, trucks, motorcycles, RVs, ATVs, military and armed forces equipment, tanks, luxury vehicles, vintage cars, heavy construction machinery, trailer, and inoperable vehicles. Call our representative to get an instant quote at 888-802-8250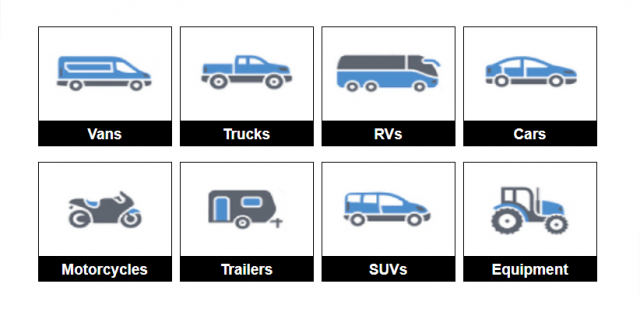 How Much Does it Cost to Ship a Car to Louisiana?
Many factors come into play when making an estimation of the cost to ship a car to Louisiana. These include the distance, the vehicle's size and type, the time of year, and the terrain encountered.
Lousiana Car Shipping Estimated Costs
| From | To | Cost | Time Estimated for Delivery |
| --- | --- | --- | --- |
| New Orleans | Seattle  | $1600 | 8 - 10 days |
| Louisiana | San Jose  | $1320 | 7 - 9 days |
| Portland | Louisiana  | $1100 | 6 - 8 days |
| Louisiana | Washington   | $900 | 5 - 7 days |
| Nevada | Louisiana  | $1250 | 6 - 8 days |
| Louisiana | Massachusetts  | $1450 | 5 - 7 days |
These car shipping rates and times are estimates for mid-sized sedans and may change depending on the cost of fuel and the type of vehicle you wish to ship.
Related Article: How much does it cost to ship a car?
If you want to know the exact estimate to ship a car to or from Louisiana, Use our online quote calculator to get a free and instant quote.
Ready to ship your car to Louisiana with AutoStar Transport Express?
Call our Louisiana car shipping professionals at 888-802-8250 to get answers to all your questions.
Get a Free Quote
What are the Options to Ship a Car to or from Louisiana?
There are two main options to transport your vehicle:
Driving the vehicle by a driver

Shipping the vehicle by professional car transport companies
If the distance is larger than 300 miles, we recommend shipping the vehicle instead of driving it. Car shipping companies in Louisiana generally use two ways to ship a car.
Enclosed Transport: Your car is transported in a fully enclosed trailer and it is safer and offers more protection for your car.
Open Transport: A safe, lesser-known, and more cost-effective option to enclosed shipping is open auto transport.
Want a better, more appropriate, and cheaper way to ship your car? Well, this simple guide will help you with that.
Shipping a Car From Louisiana
AutoStar Transport Express provides door-to-door auto shipping service from any residential or business location in Louisiana.
Before your car is picked up for shipping from Louisiana it will be carefully inspected to record the current condition of the vehicle and safely loaded onto the car carrier as it is now prepared for transport.
Major Areas We Serve
These are the most popular areas of Louisiana where our car hauling services are being offered: New Orleans, Baton Rouge, Shreveport,  Metairie, Lafayette, Lake Charles, Bossier City, Kenner, and all surrounding areas.
Shipping a Car to Louisiana
Louisiana is best known for its fun times during the Mardi Gras Festival in New Orleans at the beginning of each year. The various Intracoastal waterways make it important for the transportation of goods from Louisiana. Louisiana also serves as a hub for international car shipping.
Our Louisiana car shipping experts will do the inspection upon arrival at its destination in Louisiana to record the current condition of your vehicle at the hour of unloading. 
You will be informed that your vehicle is ready to be picked up, just sign off on the bill of lading which also includes the final inspection report to get your vehicle.
Ship Your Vehicle Anywhere in Louisiana Stress-Free, Get a Quote Now
Documents Required to Ship a Car to or from Louisiana
Your Louisiana car transport drivers don't need documentation for the pickup and delivery of your vehicle, but they will provide you or someone you select with important documents.
You or a representative will be given a copy of a Bill of Lading upon pickup and delivery.
It is important that your driver's license is valid, and your vehicle should be properly registered and insured.
Vehicles that go through ports need additional documents like approvals for lienholders and absent owners.
Special Discounts for Military Personnel
We offer special discounts to military personnel who ship a car to or from Louisiana. Please contact one of our transport specialists. 
How do I Prepare my Car for Car Transport Louisiana?
The final step before shipping your car to Washington is to prepare it for shipping. Here are a few things you can do to ensure the process runs smoothly.
Clean your car inside and out: It saves you time at the other end and lets you check for dents, dings, and scratches.
Document any damage with photos: It will help you compare the vehicle's condition when it is delivered.
Empty Your Vehicle: Except for factory hardware, no personal belongings will be accepted.
Perform Several quick checks: Ensure your car is ready for driving away when it is delivered by topping up fluids, inflating tires, and checking the battery.
Secure loose items in your vehicle: Remove items such as the GPS, car charger, after-market DVD player, and stereo.
Turn off alarms and anti-theft devices: When your car is being transported, you don't need passes or tags, and your alarm won't be triggered.
A quarter of a tank of fuel: During transport, you may only have one-quarter tank of fuel in your car.
Here is a detailed guide on some useful tips to prepare your car before shipping to Louisiana.
How to Register a Car in Louisiana
To drive legally on Louisiana's streets, you must register your vehicle at the OMV.
You can register your car in the following ways:
Although the registration process isn't difficult, it can be frustrating if it's your first time. We've outlined the process to make it as easy as possible for you to get in, file, and get on with your life.
When registering your vehicle, you must meet three requirements:
It is mandatory to have auto insurance
In some states and counties, safety inspections and smog tests are required
A specific process will apply if the vehicle is new or used
How to Register a Vehicle as a New Louisiana Resident
New residents of Louisiana must present their previous state's registration and title documents. Upon moving to Louisiana, you have 30 days to register your vehicle at the local OMV.
Taxes must be paid in order to register your vehicle. Louisiana requires a use tax, but you can pass it on credit as long as you paid sales tax in your previous state of residence.
It is also necessary to pass an inspection during the registration process. Safety inspections are mandated throughout the state, while emissions inspections are only mandated in some parishes.
The following documents will need to be brought to the OMV in order to receive the official inspection report on time:
An application form that has been fully filled out,
A driver's license,
Current registration and title,
An insurance certificate for the vehicle,
Payment of all taxes and fees,
Payment of the sales tax or proof of credit for payments made in other states.
You can submit the application by mail or in person at your local OMV.
Louisiana State License Plates
In Louisiana, the Office of Motor Vehicles offers both specialized and standard license plates. Getting specialized plates requires a specific application. Otherwise, you will receive a standard version.
It is important to note that specialized plates will require an additional fee and form.
Here are a few ways To locate our car shipping services in Louisiana
Car Shipping
Auto Shipping Louisiana
Car Transport Louisiana
Auto Transport in Louisiana
Auto Transport New Orleans
Car Haulers Louisiana
Louisiana Auto Transport
Louisiana car shipping
Shipping to Louisiana
Car Transport New Orleans
Auto Transport New Orleans AZ
Few ways to locate us in the Nearest State to Louisiana
Most useful websites for the state of Lousiana
Successful Louisiana Car Shipping Reviews
Read what our customers have to say about their experience with AutoStar Transport Express.
Louisiana Car Shipping FAQs
What is the cost of shipping my car to or from Louisiana?

---

Car transport costs ultimately depend on the vehicle being transported and the destination. It might cost less than $450 to ship a compact car from Texas to Morgan City, but over $1,200 to ship a luxury car from Louisiana to San Francisco. Thus, the exact location of pickup and delivery plays a significant role in determining the final price. For more information and free car shipping quotes, call 888-802-8250.
Are personal items allowed in my vehicle?

---

Unless the total weight exceeds 100 pounds, personal belongings can be shipped inside a car in the trunk or back seats (under the window line). Damaged or lost personal belongings are not covered by insurance.
Is there a document I need to transport my car to or from Louisiana?

---

The following items are required to ship a car to or from Louisiana:

A valid driver's license
Car shipping requires a valid vehicle registration
Insurance proof

Additionally, you will need written permission from your lienholder if your vehicle has a lien.
Do you offer discounts?

---

AutoStar Transport Express may offer discounts to students, seniors, and military personnel. Please inquire with one of our transport specialists.
Can you give me an estimate for shipping my car?

---

You can either use our instant car shipping quote calculator above or call 888-802-8250 to receive a quote from one of our car shipping pricing specialists.
What is a Bill of Lading and why is it important?

---

When a car is picked up, the Bill of Lading documents any pre-existing damage to the vehicle. Additionally, it serves as a record of your contact information and the official agreement. You will need the Bill of Lading if you want to file an insurance claim.
How can I track my vehicle?

---

Once we confirm the transport for you, we'll send you an email with a link where you can track your vehicle or you can always give us a shout and we'll let you know where it is!
How can I pay?

---

The most common form of payment is Zelle, and it has daily limits; everything must be prepaid prior to the release of the vehicle.
Need a Louisiana Car Shipping Quote?
Send us an email or call 888-802-8250 for a FREE CAR SHIPPING QUOTE to Louisiana. If you have any questions, we look forward to answering them as soon as possible! Providing our Louisiana clients with the best auto transport service at the most affordable rates is our goal.