Idaho's Premier Car Shipping Solution! 🚗
Are you looking to ship your precious vehicle across the beautiful state of Idaho or beyond? Look no further! At AutoStar Transport Express, we specialize in providing top-notch, personalized car shipping services tailored to meet your unique needs. With our seamless process, you can rest easy knowing that your vehicle is in the best hands possible. 🌟
With 16 years of industry knowledge and a relentless commitment to customer satisfaction, we're proud to be the go-to choice for countless Idahoans. 🌄
From our state-of-the-art equipment to our competitive pricing, we're dedicated to making your car shipping experience as stress-free and efficient as possible. 🛣️
Ready to embark on your car shipping journey? Let's get started! Get your instant quote today or give us a call at 888-802-8250 and see how AutoStar Transport Express can make your Idaho car shipping experience a breeze. 🎉
16+

Years of experience

30,000+

Vehicle moves a year

50 states

Coverage across country

20,000+

Carriers for auto delivery
Why Choose Us for Your Idaho Car Shipping Needs?
Every customer is important to us; Here is why AutoStar Transport Express is the best choice for your Idaho car shipping needs.
Competitive Pricing 💰

We understand that cost is a significant factor when it comes to shipping your vehicle. That's why we offer competitive rates without compromising on quality or service.

Personalized Service 🤝

Your needs are unique, and we're committed to providing a tailored car shipping experience that exceeds your expectations.

State-of-the-Art Equipment 🚚

Our fleet of modern, well-maintained transport carriers is equipped with the latest technology, ensuring the utmost care and protection for your vehicle during transit.

Stellar Customer Support 📞

Our friendly, knowledgeable customer support team is always ready to answer your questions, address your concerns, and guide you through the car shipping process.

Dedicated to Safety 🛡️:

We prioritize your vehicle's safety above all else, employing industry-best practices, insurance coverage, and highly trained drivers to ensure a secure transport experience.

Thousands of Satisfied Customers 😊

Our long list of happy customers speaks for itself! Check out our glowing car transport reviews and testimonials to see why AutoStar Transport Express is the top choice for car shipping in Idaho and beyond.

Find out Real Idaho Auto Transport Testimonials
AutoStar Transport Express done an outstanding job in moving our company vehicle. The Transport Coordinator Eduardo kept me well informed throughout the process. The cost was well with in the industry standard. If we need to move any future vehicles I will be contacting AutoStar Transport Express. Jeff Morgan
Which Vehicles Do We Ship to or from Idaho
At AutoStar Transport, our Idaho car shipping specialists are experts in transporting a diverse range of vehicles. From daily drivers to prized collectibles, we've got you covered. Here's just a glimpse of the types of vehicles we handle with utmost care and professionalism:
Cars & Trucks, Motorcycles, RVs,  ATVs & UTVs, Military & Armed Forces Equipment, Tanks, Luxury Vehicles & Vintage Cars, Heavy Construction Machinery, Trailers, and Inoperable Vehicles.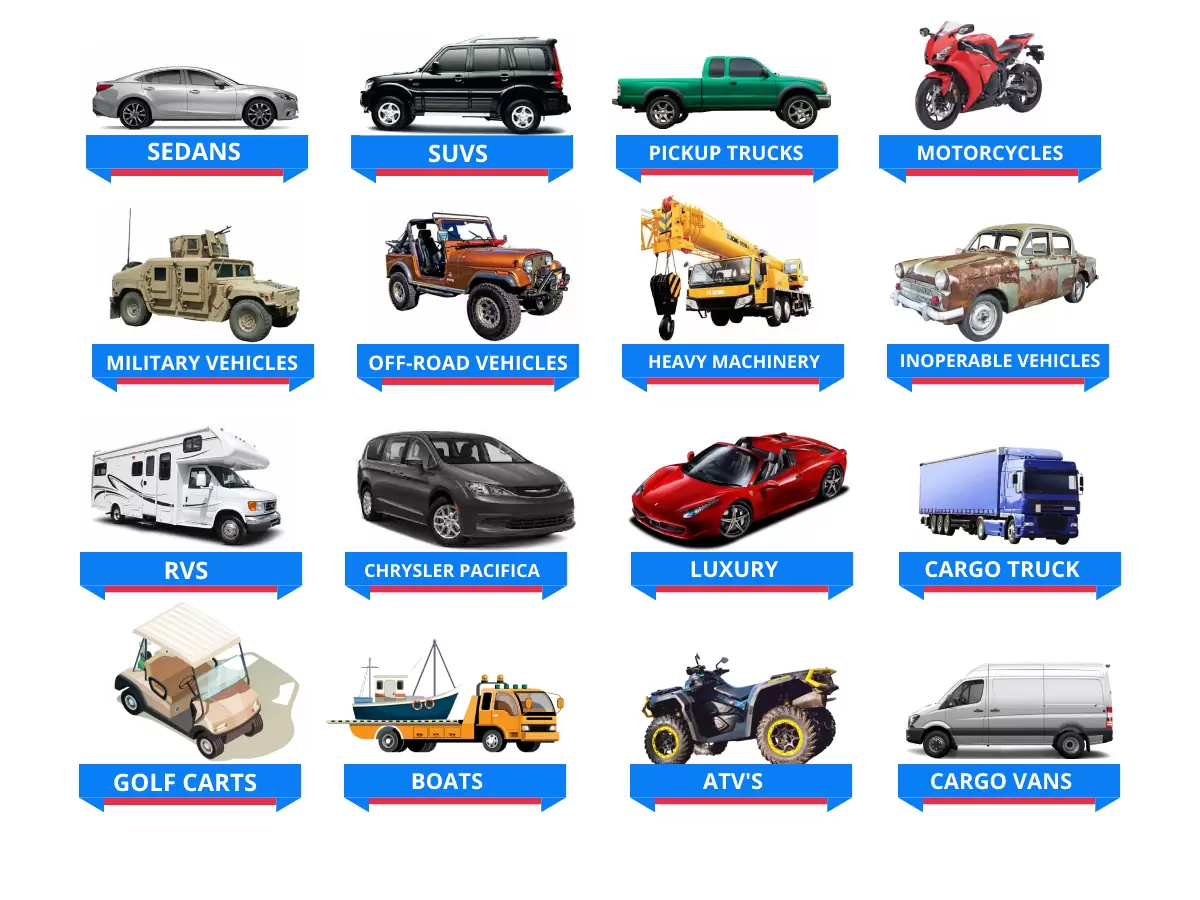 Ready to experience unparalleled vehicle shipping services in Idaho? Give our friendly representatives a call at 888-802-8250 for an instant quote, and let AutoStar Transport Express take care of all your vehicle shipping needs!
How Much Does It Cost to Ship a Car to Idaho? 🚗💰
Shipping your car to or from Idaho doesn't have to break the bank! At AutoStar Transport Express, we offer competitive pricing that's tailored to your unique car shipping needs. While the cost of shipping a car can vary depending on several factors, we're here to help you navigate the process and provide you with the best value possible.
Sample Car Shipping Rates for Idaho
| From | To | Open/Enclosed | Cost |
| --- | --- | --- | --- |
| Florida | Idaho | Enclosed | $1690 |
| New York | Idaho | Open | 1260 |
| California | Idaho | Enclosed | $810 |
| Idaho | Arizona | Open | $620 |
| Idaho | Montana | Enclosed | $500 |
| Idaho | Georgia | Open | $1190 |
| Washington | Idaho | Enclosed | $510 |
| Pennsylvania | Idaho | Open | $1190 |
| Virginia | Idaho | Enclosed | $1530 |
Here are some key factors that can impact the cost of shipping your car to Idaho:
Distance & Location 🗺️: The further you need to ship your vehicle, the higher the cost will typically be. Additionally, remote or hard-to-reach locations may require a higher fee.
Vehicle Size & Weight 🚘: Larger and heavier vehicles require more resources to transport, which can increase the shipping cost.
Type of Transport Carrier 🚚: Open carriers are the most common and affordable option, while enclosed carriers provide additional protection for luxury or classic cars at a higher price.
Shipping Time Frame ⏱️: If you need expedited shipping, it may come with an additional fee. Planning your car shipping in advance can help keep costs down.
Seasonal Demand 📅: The car shipping industry experiences fluctuations in demand throughout the year. Peak seasons may result in slightly higher rates due to increased demand.
Fuel Prices ⛽: Fluctuating fuel prices can also impact the cost of shipping a car to Idaho.
At AutoStar Transport Express, we're committed to providing top-quality car shipping services at competitive prices. To get a personalized quote for shipping your car to Idaho, call our friendly representatives at 888-802-8250, or use our online quote request form.
Ready to Ship your Car to Idaho?
Don't wait – request your personalized car shipping quote today and let AutoStar Transport Express make your Idaho vehicle transport a breeze! 🚗🌟
Get a Free Quote
Discover Our Comprehensive Car Shipping Services:
There are two main options to transport your vehicle:
Driving the vehicle by a professional or non-professional driver.

Shipping the vehicle by Idaho Car Transport Companies
If the distance is larger than 300 miles, we recommend shipping the vehicle instead of driving it.
At AutoStar Transport Express, we understand that each vehicle shipping scenario is unique, which is why we offer a variety of options to cater to your specific needs. Our top-notch car shipping services include:
Open Car Transport: Our most popular and budget-friendly option, open transport involves shipping your vehicle on an open-air trailer. This cost-effective method provides a safe and reliable way to transport your car to and from Idaho.
Enclosed Car Transport: For those seeking added protection, our enclosed transport service ensures your vehicle is transported in a fully enclosed trailer. This option is ideal for luxury, classic, or high-value vehicles that require extra care and security.
Door to Door Car Transport: Convenience is key, and our door-to-door service delivers just that. We'll pick up your vehicle directly from your location and deliver it to your desired destination, saving you time and hassle.
Let us make your Idaho car shipping experience engaging, effortless, and worry-free. Get started today by requesting a personalized quote!
Looking for an affordable car shipping solution to and from Idaho? Our guide on cheapest way to ship a car will help you choose the most suitable, and cost-effective option for your needs!
Documents Required to Ship a Car to or from Idaho
Drivers don't need documentation for the pickup and delivery of your vehicle, but they will provide you or someone you select with important documents.
You or a representative will be given a copy of a Bill of Lading upon pickup and delivery of your vehicle.
It is important that your driver's license is valid, and your vehicle should be properly registered and insured.
Vehicles that go through ports need additional documents like approvals for lienholders and absent owners.
Special Discounts for Military and Heavy Construction equipment
We offer special discounts to military personnel who ship a car to or from Idaho as well as for the large organization on transportation of Heavy Machinery and Construction Equipments that choose our services. 
Idaho's most Popular Car Shipping Routes
 Top 5 Must-See Tourist Attractions in Idaho
Craters of the Moon National Monument and Preserve: Explore this otherworldly volcanic landscape that spans over 1,100 square miles. With its lava fields, cinder cones, and lava tube caves, Craters of the Moon offers a unique and unforgettable experience for nature enthusiasts and adventurers alike.
Shoshone Falls: Often referred to as the "Niagara of the West," Shoshone Falls is a breathtaking, 212-foot-tall waterfall located on the Snake River. .
Sun Valley Resort: Idaho's premier ski destination, Sun Valley Resort offers year-round outdoor activities for the entire family.
Sawtooth National Recreation Area: Spanning over 750,000 acres, the Sawtooth National Recreation Area boasts a stunning combination of mountain peaks, pristine lakes, and lush forests.
Coeur d'Alene: Nestled along the shores of Lake Coeur d'Alene, this charming lakeside city offers a perfect blend of natural beauty, outdoor activities, and vibrant downtown culture.
Useful Resources for This State
Successful Idaho Car Shipping Reviews
Read what our customers have to say about their experience with Auto Star Transport Express.
Nationwide Coverage to and from Idaho with Expertise 🌟🚗
We pride ourselves on our extensive carrier network and vast experience, enabling us to provide seamless and secure vehicle transportation from any location in the USA to Idaho, and vice versa.
Boise, ID
83701, 83702, 83703, 83704, 83705, 83706, 83709, 83707, 83708, 83711, 83715, 83712, 83713, 83714, 83719, 83720 & surrounding areas
Caldwell, ID
83605, 83606, 83607, 83651, 83687 & surrounding areas
Coeur d'Alene, ID
83814, 83815 & surrounding areas
Idaho Falls, ID
83401, 83402, 83404, 83415, 83405, & surrounding areas
Lewiston, ID
83501 & surrounding areas
Meridian, ID
83642, 83646,83680 & surrounding areas
Nampa, ID
83651, 83652, 83653, 83686, 83687 & surrounding areas
Pocatello, ID
83201, 83205, 83206, 83204, 83209 & surrounding areas
Post Falls, ID
83854, 83877 & surrounding areas
Twin Falls, ID
83301, 83303 & surrounding areas
Idaho Car Shipping FAQ
How do I request a quote for shipping my car to or from Idaho?

---

To request a personalized quote, simply call our friendly representatives at 888-802-8250 or use our online quote request form. We'll provide you with a competitive estimate based on your specific car shipping needs and preferences.
 Can AutoStar Transport Express ship my vehicle if it's not running?

---

Yes! We specialize in shipping inoperable vehicles, as well as a wide range of other vehicle types. Our expert team has the skills and equipment to safely transport your non-running vehicle to its destination.
How can I track the progress of my car shipment with AutoStar Transport Express?

---

We believe in transparent communication throughout the entire shipping process. You'll receive regular updates and tracking information to keep you informed every step of the way.
Is my vehicle insured during transit with AutoStar Transport Express?

---

Yes, your vehicle will be covered by the carrier's cargo insurance.
What payment methods do you accept for Idaho car shipping services?

---

We accept all major credit cards for online bookings. Please speak to our agents for more options including payment apps such as Zelle and Paypal. Direct deposit and bank transfers including ACH and wire transfers are also accepted.
Long-distance transportation can be a challenge, but ship a car across country can make the process much easier. This option is particularly useful if you're moving far away or can't drive the car yourself. If you need to transport your car from one state to another, be sure to check out our transport cars from state to state page for more information.
Professional Auto Transport to/from other 49 States