See our Florida to New Hampshire Car Shipping Ratings
Florida to New Hampshire Car Shipping Experts
Are you moving from Florida to New Hampshire and need to transport your car? Or are you planning a road trip and don't want to put the miles on your vehicle? Whatever your reason for shipping a car from Florida to New Hampshire, we've got you covered.
At AutoStar Transport Express, we specialize in shipping cars from Florida to New Hampshire. We understand that the thought of shipping your car can be daunting, but it doesn't have to be.
Our experienced team of auto transport professionals has the knowledge and expertise to make the process easy and stress-free for you.
So why stress about transporting your car when you can leave it to the experts at AutoStar Transport Express? Contact us today, we will make the auto transport experience the most trusted, safest, pocket-friendly, personalized, and easy for you.
Learn more about our Florida to New Hampshire car shipping services and get a free car shipping quote or give us a call at 888-802-8250.
Why we're the best choice For Shipping Car From Florida to New Hampshire?
We are dedicated to giving you excellent customer service and ensuring your vehicle arrives in perfect condition at its destination.
Experience

With 16 years of experience in the Auto Transport industry, we know what it takes to get your vehicle from Florida to New Hampshire safely and efficiently.

Flexibility

We offer a range of vehicle shipping options to meet your needs, including open transport, enclosed transport, and door-to-door service.

Real-time tracking updates

We keep you informed throughout the delivery process about your New Hampshire car shipping status.

Transparency in Pricing

There are no hidden fees or charges associated with our vehicle shipping rates. Our car shipping rates are guaranteed to be competitive, so you won't be overcharged.

What are the Car Shipping Options from Florida to New Hampshire?
When it comes to shipping your vehicle from Florida to New Hampshire, we offer a variety of options to suit your needs. Our most popular options include:
Open Transport: Open car transport is the most cost-effective option for shipping your vehicle, as it involves transporting your car on an open carrier with other vehicles.
Enclosed Transport: If you want extra protection for your vehicle during transport, we recommend our enclosed car transport option. This involves transporting your car in an enclosed trailer, which offers protection from the elements and other hazards. While this option is slightly more expensive than our open transport option, it is still an affordable choice for those seeking extra peace of mind during transport.
Door-to-door service: With our door-to-door car shipping, we'll pick up your vehicle from your location in Florida and deliver it right to your door in New Hampshire.
Are you ready to ship your car from Florida to New Hampshire?
Fill out the form below or call 888-802-8250 to receive a free and instant car shipping quote from AutoStar Transport Express.
Documents For Auto Transport New Hampshire
To ship your car from Florida to New Hampshire, you need a valid driver's license and proper registration and insurance for your vehicle.
The driver will provide you or your representative with a Bill of Lading and a detailed inspection report at pickup and drop-off. The inspection report ensures that any pre-existing damage or concerns are recorded before transport.
The Bill of Lading is not just a receipt, but also a crucial document that protects against liability in case of damage.
Be sure to disclose any pre-existing damage or concerns during the inspection.
If your vehicle goes through a port, additional documents like lienholder and absent owner approvals may be required.
With us, you can rest assured that we'll provide all the necessary documentation for a hassle-free shipping experience.
Ready to Ship Your car From Florida to New Hampshire?
Call our car shipping professionals at 888-802-8250 to answer all your questions.
Get a Free Quote
How much Does it cost to Shipping a car From Florida to New Hampshire?
When it comes to transporting a car from Florida to New Hampshire, many factors affect the cost, including distance, vehicle size and type, travel season, and terrain.
Sample Car Shipping Rates With Open Transport
| From | To | Distance | Cost |
| --- | --- | --- | --- |
| Jacksonville FL | Grantham NH | 1,206 miles | $850 |
| Miami FL | Portsmouth NH | 1,536 miles | $1,045 |
| Orlando FL | Concord NH | 1,333 miles | $945 |
| Tallahassee FL | Manchester NH | 1,344 miles | $955 |
| Fort Lauderdale FL | Nashua NH | 1,487 miles | $1,030 |
| Sarasota FL | Hanover NH | 1,443 miles | $1,005 |
| Daytona Beach FL | Amherst NH | 1,240 miles | $860 |
| St. Petersburg FL | Keene NH | 1,365 miles | $960 |
| Gainesville FL | Derry NH | 1,238 miles | $870 |
For more information on car shipping costs, check out our "how much does it cost to ship a car" article. To get an exact estimate, use our online calculator for a quick and free quote.
Which Vehicles Do We Ship to New Hampshire From Florida
No matter what kind of vehicle you need to transport, AutoStar Transport Express has got you covered!
From cars, trucks, and motorcycles to RVs, ATVs, military vehicles, Heavy Machinery, trailer, and even inoperable vehicles (which may require the customer to provide their own platform for shipping), we specialize in shipping all kinds of vehicles hassle-free and efficient vehicle transportation services.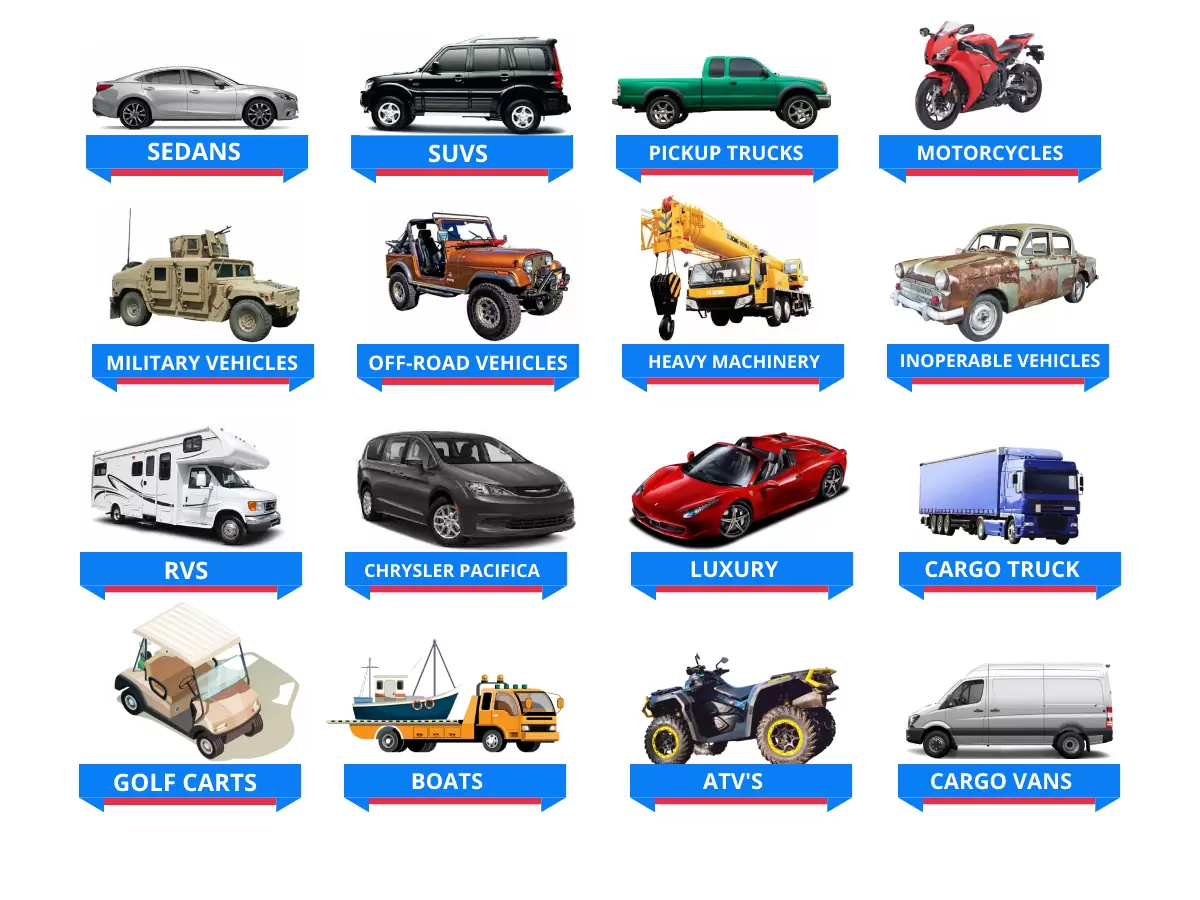 What is the estimated time for shipping a car from Florida to New Hampshire?
Shipping your car from Florida to New Hampshire typically takes around 4-6 business days. Keep in mind that this is an average, and the exact duration can be influenced by factors such as traffic, weather conditions, and seasonal demand. Nonetheless, we strive to deliver your car safely and efficiently, so you can focus on other important things.
Recommended: For more information visit our page on how long does it take to ship a car?
16+

Years of experience

30,000+

Vehicle moves a year

50 states

Coverage across country

20,000+

Carriers for auto delivery
Want To Know More?
Would you like to learn more about shipping your vehicle from Florida to New Hampshire? Call us today at 888-802-8250, or request a free quote below.
Successful Florida to New Hampshire Car Shipping Reviews
Read what our customers have to say about their experience with Auto Star Transport Express.
Florida to New Hampshire Auto Transport FAQs
Can I pack my personal items while shipping a car from Florida to New Hampshire?

---

Generally, it's not recommended to pack personal items in the car during transportation. However, some carriers may permit up to 100 pounds of items in the car trunk.
How do I prepare my car for transport?

---

Before your car is picked up, you should remove all personal belongings from the vehicle. You should also ensure that your car has no more than a quarter tank of gas and that it is thoroughly cleaned. For more information on preparing your vehicle for transport, see our article preparing your car for shipping.
What if I have additional questions or concerns about car shipping from Florida to New Hampshire with AutoStar Transport Express?

---

Our customer service team is always available to assist with any questions or concerns you may have. You can contact us by phone, email, or live chat on our website. We're here to help make your car shipping experience as smooth and stress-free as possible.
Need to know our most popular car shipping routes to or from Florida? Visit our dedicated page on ship car to Florida for more routes and details.