The Best Way to Ship Car from Florida to Georgia
At Autostar Transport Express, we understand that shipping your car can be a daunting task. That's why we offer a safe and reliable way to ship car from Florida to Georgia at your doorstep whether it's a residential or business location. We provide easy auto transport service at a reasonable cost.
With decades of experience in long-distance car shipping, we pride ourselves on providing accurate quotes, timely pickups and excellent communication. Our professional shipping coordinators are available 24/7 to assist you with any questions you may have.
We ship many cars every week to Georgia. Get a Florida to Georgia auto transport quotation or give us a call at 888-802-8250. We will make your auto transport experience luxurious and personalized.
Autostar Transport Express guarantee the best vehicle shipping experience to Georgia from Florida or another way around.
Why Choose Us?
For Auto Transport Florida to Georgia
We understand how important your vehicle is to you, and we make it our mission to provide you with a top-notch car shipping experience from Florida to Georgia that you won't find anywhere else.
Affordable, Secure, and Reliable

Your vehicle will be transported safely and securely thanks to our team of skilled drivers and top levels of equipment. To meet your budget, we provide low pricing and flexible payment choices.

Licensed and Bonded Shipping

AutoStar Transport Express has more than hundreds of 5-star reviews on successful auto transport from Florida to Georgia on the BBB and Transport Reviews in addition to being a licensed and bonded auto transport company.

Customized Customer Service

We are experts in car shipping and outstanding customer service. We'll constantly keep you informed as to the whereabouts of the car, and we'll work hard to negotiate the greatest price for you.
How Much Does It Cost to Ship a Car from Florida to Georgia?
Multiple factors come into consideration when it comes to making an estimation of the cost to ship a car from Florida to Georgia. The number of miles from the pick-up point, the size and type of vehicle, the season when most people travel or least, and the terrain are just a few variables that influence the price.
Florida to Georgia Car Shipping Costs & Time Examples
| Cost | Shipping To | Distance in Miles | Estimated Time | Estimated Cost in $ |
| --- | --- | --- | --- | --- |
| Tallahassee, FL | Atlanta, GA | 261 | 2 - 4 Days | $ 352 |
| Orlando, FL | Savannah, GA | 279 | 2 - 4 Days | $ 387 |
| Jacksonville, FL | Columbus, GA | 291 | 2 - 4 Days | $ 408 |
| Tampa,FL | Augusta, GA | 452 | 2 - 4 Days | $ 529 |
| St. Petersburg, FL | Athens, GA | 495 | 2 - 4 Days | $ 550 |
| Miami, FL | Macon, GA | 586 | 4 - 6 Days | $ 574 |
| Cape Coral, FL | Roswell, GA | 603 | 4 - 6 Days | $ 596 |
Prices and times for Florida to Georgia auto transport are estimates. Rates can vary depending on the season and type of vehicle.
Know the Exact Cost Estimate
of Florida to Georgia Car Shipping
What are the Options for shipping a Car from Florida to Georgia?
When the distance is greater than 300 miles, we recommend shipping the vehicle instead of driving it. Auto transport companies in Florida generally use two ways to ship a car.
Open Transport: Open auto transport is a more affordable and faster option as it can carry multiple vehicles at once, which reduces the shipping cost.
Enclosed Transport: While enclosed transport is a more expensive option but provides extra protection for your vehicle as it shields it from debris or damage during transit.
Looking for help choosing a better, appropriate, and cheaper way to ship your car? this simple guide comprises everything you need to know about the best way to ship a car.
Areas Where We Serve in Florida
The most popular areas of Florida where we offer our auto transport services are Orlando, Lakeland, Miami, Ocala, Venice, Tampa, Petersburg,  Jacksonville, Punta Gorda, Sarasota, Tallahassee, and all surrounding areas.
Areas Where We Serve in Georgia
These are the most popular areas of Georgia where our car hauling services are being offered: Atlanta, Augusta-Richmond County, Columbus, Macon-Bibb County, and all surrounding areas.
16+

Years of experience

30,000+

Vehicle moves a year

50 states

Coverage across country

20,000+

Carriers for auto delivery
People We Serve
People have to ship their vehicles to Georgia for various types of reasons including:
Buying a vehicle online is not as easygoing as we would like it to be; there's a lot of investigation and confirmation that is needed to make the right purchase, especially when working with questionable companies. Let AutoStar Transport Express deal with the shipping needs to get your vehicle easily from Florida to Georgia.
We have a huge network of auto carriers for all of your specific needs. Get your car at your doorstep with our door-to-door car shipping option, choose an enclosed trailer for vehicles that need special handling and TLC, or choose an open car transport that's reliable, safe, and affordable for anyone.
Which Vehicles Do We Ship from Florida to Georgia
Our team specializes in shipping all kinds of vehicles including cars, trucks, motorcycles, RVs, ATVs, ATVs, military vehicles, Heavy Machinery, trailers, and inoperable vehicles even though it's a bit more complicated since the customer has to bring the vehicle with its own platform to ship.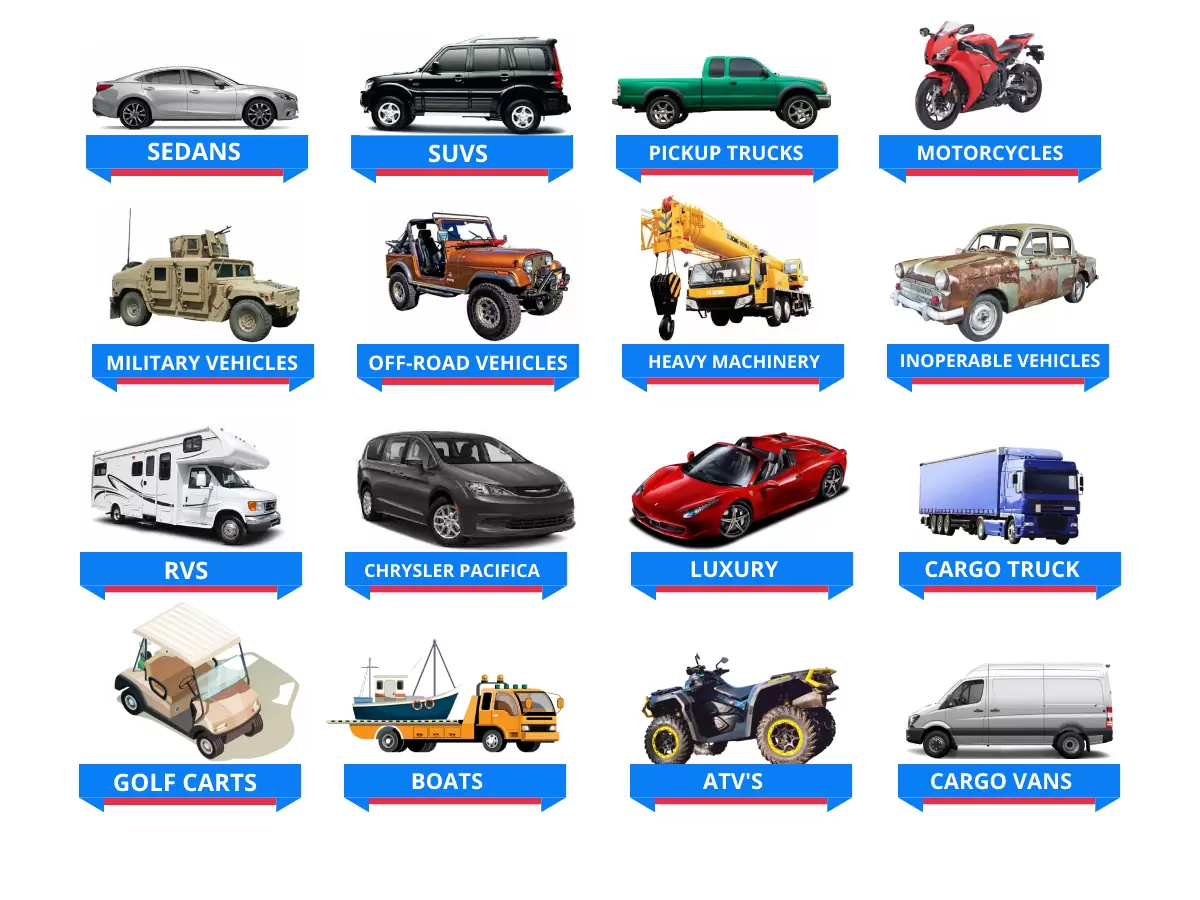 Recommended: Here is a detailed guide with some useful tips to prepare your car before shipping to Georgia.
Auto Transport Near Me
Are you looking for an auto transport company near me in Georgia? No matter if you want to transport a car to another state from Florida or move to Georgia with your vehicle, AutoStar Transport Express will take care of any hassles for you.
Our advanced network of certified auto carriers runs coast to coast and border to border, so we can provide you with reliable door-to-door services for cross-country vehicle shipping.
Top-Rated Tourist Attractions in Georgia
Georgia Aquarium, Atlanta: With more than 10 million gallons of fresh and saltwater, Georgia Aquarium is the fourth-largest aquarium in the world.
Blue Ridge Scenic Railway: One of the most visited attractions in North Georgia is the Blue Ridge Scenic Railway, named after its base town. It runs from spring until late fall along the Toccoa River into the surrounding Appalachian Mountains.
Lookout Mountain: There was a Civil War battle on Lookout Mountain, but its best-known feature today is its nature park.
World of Coca-Cola, Atlanta: The world's favorite soft drink was created in Atlanta when Dr. John Pemberton combined a headache remedy with carbonic acid and water to treat headaches in 1886.
Savannah Historic District: Featuring 20 city squares that feature museums, churches, restaurants, festivals, concerts, art, and more, Savannah is one of the most significant National Historic Landmark Districts in the country.
Get More Help: Official Georgia Tourism & Travel
Are you ready to ship your car from Florida to Georgia?
Successful Car Transport Reviews
Read what our customers have to say about their experience with AutoStar Transport Express.
Florida to Georgia Auto Transport: FAQs
How long does it take to ship a car from Florida to Georgia?

---

Many factors affect the time it takes to ship a car from Florida to Georgia. It is important to consider factors such as the distance to and from the final destination, traffic, and other stops when calculating delivery time. It usually takes less than 4 days to cover distances under 1,000 miles, while over 2,000 miles can take up to nine days.
Is my car insured during transport from Florida to Georgia?

---

Yes, your vehicle will be covered by the carrier's cargo insurance. Damages are very rare during transport, but we believe in better safety than sorry. We only work with carriers that are fully insured and reliable. The insurance belongs to a particular carrier company and we keep copies of the policy on file for your protection. At AutoStar Transport Express, we take protecting your vehicle one step further by working with certificate holders on the insurance of the carriers only. This allows us to assist in expediting the filing of a claim on your behalf.
If my vehicle is inoperable, can I ship it from Florida to Georgia?

---

Yes, we can ship vehicles that are not running/inoperable. For inoperable cars, a special auto carrier is needed that makes use of a winch to slowly and safely pull your car onto the carrier. A fee is added for vehicles that cannot be driven because special equipment is required to secure them onto the transporter.

In case your vehicle is not running, you may select the inoperable option on the online booking form or inform our car shipping experts if you make a reservation by calling 888-802-8250.
How do I prepare my car for shipment?

---

In the unlikely event that your car gets damaged during transport from Florida to Georgia, we will work with you to file a claim with our insurance provider and ensure that any repairs are completed as quickly as possible. Make sure your vehicle is thoroughly cleaned before shipping.

If you have any loose exterior items, such as trim or an antenna, you should remove or secure them before transport. Ensure the car is in good working condition before transporting it. Fill the tank only about a quarter full. Take off any expensive equipment not integrated into the car, such as GPS or audio systems, before shipping.

Hand over one set of keys to the transport company and keep a backup set. Before handing over your car, take exterior and interior photos. This will record the current condition of your vehicle before shipping and serve as a baseline in case anything unexpected occurs.
What if I need to cancel my car transport from Florida to Georgia?

---

If you need to cancel your car transport from Florida to Georgia, please let us know as soon as possible. Depending on the timing of the cancellation, there may be a cancellation fee.
Discover our top routes for car shipping to and from the florida by checking out our pages on auto transport Georgia and ship car to Florida.