A major West Coast port, Oakland is the largest city in the East Bay region of the San Francisco Bay Area. It is the third largest city in the Bay Area and the eighth most populated city in the state. In 2011, Oakland was ranked 10th on a list of the most walkable cities in the country. This is because it has more than 50 neighborhoods, each with its own unique character. Oakland is also one of the most diverse cities in the country. It serves much of the East Bay region as a major transport and trade hub. Thousands of cars are shipped internationally from Oakland each year. It is one of the top ports for exports and imports in California.
We are Experts in Car shipping Oakland
If you're looking for a company to ship your vehicle to or from Oakland, you've found the right spot. We at AutoStar Transport Express are a reliable car shipping company that makes the process easy, safe, and convenient.
Don't just take our word for it. Every month we help hundreds of people ship their cars. Want to learn more? Get a free quote or give us a call at 888-802-8250. We'll be happy to customize your auto transport experience to meet your needs.
Why Choose Us to Ship Your Vehicle to Oakland?
At AutoStar Transport Express, we know how important it is to get your vehicle from point A to point B safely. That's why, as an experienced shipping broker, we take extra precautions to make sure your vehicle arrives in safest manner.
Experienced & Licensed Company: We've been in the game for 16 years and have over 3,500 5-star reviews on Transport Reviews and the Better Business Bureau. Plus, we're licensed and bonded by the Federal Motor Carrier Safety Administration.
World Class Carriers: With more than 20,000 car carriers for ground transport and partnerships with world-class shipping partners for international shipping ensure that your vehicle will be handled and transported with the utmost care.
Tracking Updates: Most importantly, you'll have real-time tracking updates on your car's journey so you know exactly where it is at all times.
No Payment Upfront: Unlike other companies, we don't charge anything upfront. You'll only pay once your vehicle is dispatched.
Fully Protected: We also offer fully enclosed shipments to protect your vehicle from the elements, competitive pricing with no hidden fees, and a service that's tailored to your budget and requirements.
Discounts: Plus, if you're a senior, student, or military member, we offer special discounts on our car shipping services.
Ready To Ship Your Car to or From Oakland?
Make your car shipping experience Hassle free with AutoStar Transport Express.

Contact us today for a free quote.
International Car Shipping Oakland, California
If you're thinking about shipping your car internationally or across the country, don't stress – AutoStar Transport Express can help make the process a breeze. We've got all the connections and know-how to ensure your car gets where it needs to go, hassle-free.
Plus, we can help you find a specialist to arrange all the customs stuff so you don't have to worry about it. We'll even pick up your car for export and help you book shipping and select a carrier for delivery. Just keep in mind that you'll want to check import taxes if you're moving to a new country.
Oakland Port Timings: Mon-Fri, 8:00 am-11:30 am and 1:00 pm-4:00 pm
Address: 579 Middle Harbor Road Oakland, CA 94607
Which types of vehicles do we Ship?
As a client of AutoStar Transport Express, you can ship your vehicles of all kinds, including cars, trucks, motorcycles, motorcycles, RVs, ATVs, ATVs, trailers, heavy machinery, inoperable vehicles, and military vehicles, anywhere in the world.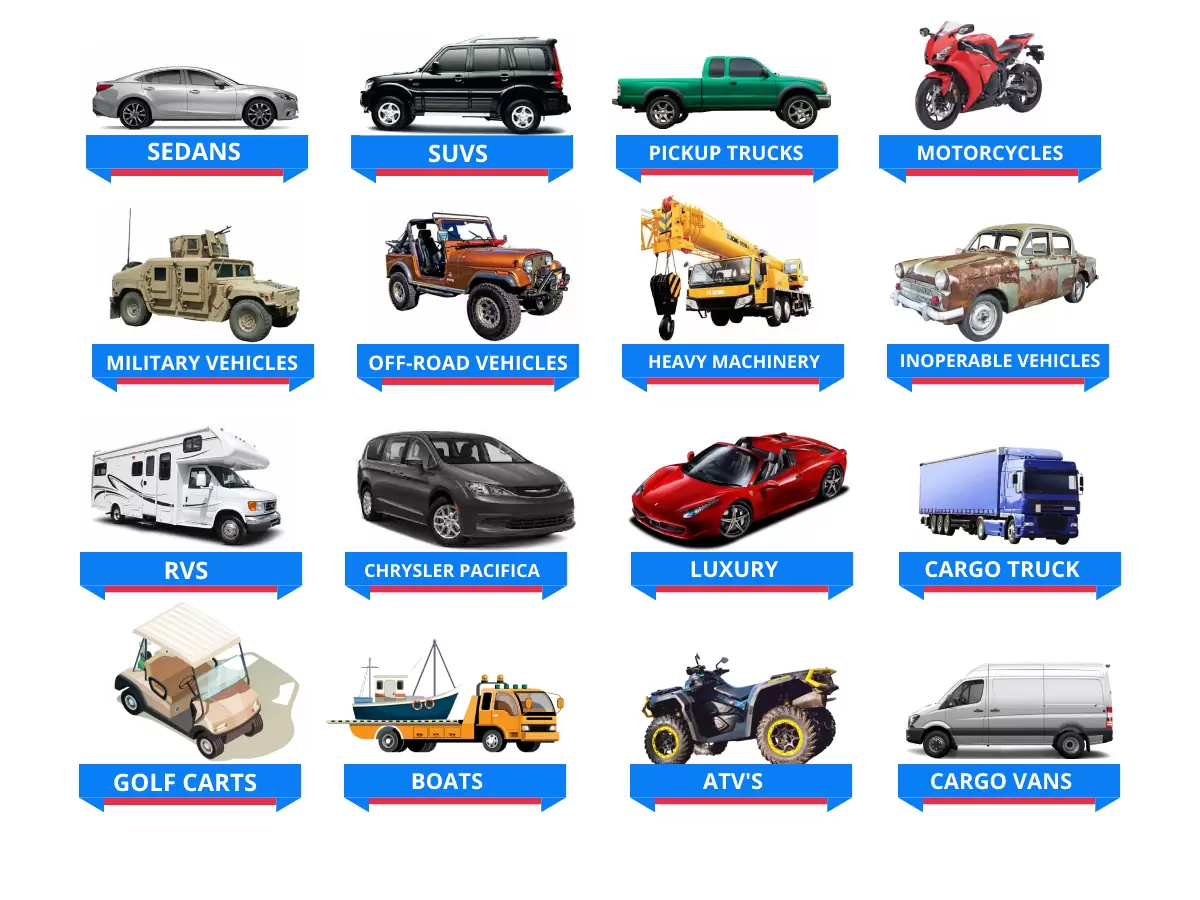 Option for Shipping a Car to/from Oakland, California
The following two options are available for shipping a car from or to Oakland, California.
RORO (Roll-on/Roll-off) Shipping Service
Want to ship your vehicle quickly and easily? RORO (Roll-on/Roll-off) is the way to go! This method is perfect for larger vehicles that won't fit in a container. Your car will be securely strapped to the deck during transport.
Container
Shipping
Container shipping is the safest option. Your car will be loaded into a container and unloaded using cranes at the destination.
Shared Container Service: Your car will be loaded into a container with other vehicles, but keep in mind it may take a few weeks for your car to reach its destination.
Full container load: A full container load is a way to go! Your car will be the only one in a 20-foot container for shipping to Oakland, California.
16+

Years of experience

30,000+

Vehicle moves a year

50 states

Coverage across country

20,000+

Carriers for auto delivery
Door-to-Door Auto
Transport

Service

Want the convenience of door-to-door service for your vehicle? Specify the pick-up and drop-off locations and our car haulers will do the rest. Your car will be picked up and dropped off as close to the specified locations as safely and legally possible.
Open Vehicle Transport: Open vehicle transport is a gr

eat c

hoice. It can handle a variety of vehicles at the same time, reducing labor overhead.
Enclosed Auto Shipping: Enclosed auto shipping may be more expensive and cause long delays, but your car will be protected from hurricane debris.
Car Shipping Oakland Document Checklist:
Some of the basic documents needed for car transport in Oakland, California include: 
Driver's license
Title and registration
Valid Insurance
Bill of Lading
Lien Holder of Authorization
Power of Attorney
Form REG 343
Valid Smog Certificate.
What do I need to have my car picked up from Oakland Shipping Port?
Booking Number
Vehicle VIN
Bill of Sale 
Precautionary Measures to Consider
You need to consider several factors when shipping your car, some of which may result in a huge penalty or your car being sent back to the port.  Our specialists have prepared a vehicle transport preparation checklist for your convenience.
Make sure the vehicle with propane tanks are delivered with empty tanks and marked "gas-free"
Remove fire extinguishers from the vehicle before shipping
All personal and removable items not fixed to the vehicle should be removed
Keep your car clean for a quick inspection
Ensure your car is in working order and anti-theft devices are deactivated
For electric vehicles, make sure the battery is between 45-50% charged
The fuel tank should be 1/4 full, more than that can delay your vehicle shipping
Have a set of keys available for the Department of Agriculture inspection
We operate in and around these neighborhoods in Oakland:
94601, 94602, 94603, 94604, 94605, 94606, 94607, 94608, 94609, 94610, 94611, 94612, 94613, 94614, 94615, 94617, 94618, 94619, 94620, 94621, 94622, 94623, 94624, 94649, 94659, 94660, 94661, 94662, 94666
and surrounding areas.
Auto Shipping to Oakland, California FAQs
How much does it cost to ship a car to Oakland?

---

Car shipping cost depends on multiple factors such as make, model and size of vehicle, travel distance and time of year. You can get an accurate Oakland car shipping quote instantaneously with our online quote calculator.
How far in advance should I schedule my transport?

---

We will be more likely to meet your time requirements if you schedule your shipment at least 2 to 3 weeks in advance. You can always give us a call and ask one of our car shipping experts what your options are in terms of the schedule for your car transport. If you require expedited shipping, we can accommodate shipments that are required.  
How can I track my vehicle? 

---

Once we confirm the transport for you, we'll send you an email with a link where you can track your vehicle or you can always give us a shout and we'll let you know where it is!
 Will my car be exposed to the elements?

---

Your vehicle will be towed underneath the deck of a ship for the duration of the trip, even though the ports are not covered. In transit, it will be well protected.
 How can I pay?

---

The most common payment form is through Zelle and it has daily limits, everything has to be prepaid in order for the vehicle to be released. You can also pay through Credit Card, Direct Deposit, Wire Transfer or PayPal.
Our Successful Car Shipping Oakland Reviews
If you're looking to ship your car from Oakland to anywhere else in California, Autostar Transport has got you covered! Click here to learn more about our California car shipping routes and services.