Ship a Car to or from Alaska
When you think of Alaska, snow, ice, and extreme freezing temperatures will come into your mind. Every year between 40,000 and 50,000 moves to the frontier state, Alaska state is one of the most wildly popular tourist destinations in the world.
If you want to ship a car from or to Alaska, AutoStar Transport Express is the Top BBB-rated, safest, and pocket-friendly way to go with.
We have solid partnerships with Alaska vehicle transportation companies that know exactly how to manage the terrain and weather that make shipping a car to Alaska so tricky.
This means we can offer you great Alaska car transport value and ensure your car is transported by experts who are familiar with the area.
We ship hundreds of cars every week to Alaska. Get an Alaska auto transport quotation or give us a call at 888-802-8250, We will make your Alaska car transport experience luxurious and personalized.
Every customer is important for us; Here is why we are better than any ordinary Alaska auto shipping company for shipping a car to Alaska.
Deliver Your Vehicle Stress-Free, Get Quotes to or from:  Alaska
14+ Year of experience in Alaska car shipping

1000+ 5-star Positive Reviews by satisfied customers.

Our experienced customer representative helps you with your paperwork specific for Alaska vehicle transport

Alaska Car Shipping tracking, updates, and in-person support on 888-802-8250

The Most Competitive Car Shipping Rates in the Industry Alaska auto transport.

Weekly Sailings to and from Alaska mean fewer delays for your vehicle to depart.
Real Alaska Auto Transport Testimonial
Nice job. Some nasty tar like substances found on Honda but overall very satisfied. Pick up date was within time frame I provided, pick up driver seemed professional and honest. Olga at delivery was pleasant and did good job as well.  Rick Darby
Option for Auto Transport to/from Alaska
AutoStar Transport Express uses several ways to ship a car to Alaska:
open car transport: This is an affordable option, but the shipping can take some time.
Enclosed carrier: Though more costly, it is considered safe and the fastest shipping method.
Terminal to Terminal: You can lower your transportation cost by driving your car to a nearby terminal. There, it will be inspected by our Alaska shippers experts and transported to a terminal near your desired destination
Door to Door transportation: It is an expensive but  safest and convenient car shipping method
AutoStar Transport Express also provides door to port and port to door services.
Ready to ship your car with AutoStar Transport Express?
Call our car shipping professionals at 888-802-8250 to answer all your questions.
Get a Free Quote
Shipping from Alaska to Lower 48 states
Vehicles going up to or moving from Alaska to the lower 48 states normally stop through the port in Seattle. From there we can take you anywhere in the Continental United States and various destinations in Alaska. Your car may be shipped to or from Alaska in a vessel or a truck depending on the weather and the requirements of your timeframe.
Where We Serve
AutoStar Transport Express provides auto shipping to and from the following terminals in Alaska – Anchorage, Juneau, Valdez, Nikiski, Kivalina, Homer, Kodiak, Dutch Harbor, and Ketchikan.
How Much to Ship a Car to Alaska?
Multiple factors come into consideration when it comes to making an estimation of the Alaska car shipping rates. it depends upon the number of miles from the pick-up point, the size and type of vehicle, and the season when most people travel or least, plus time of the year, the kind of terrain that comes on the way, and more.
As per the average pricing calculation on transportreviews.com, the average car shipping rates to Alaska are as follow:
California to Alaska      $2165

Alaska to Hawaii           $1735

Florida to Alaska           $2215

Maine to Alaska             $2144

Alaska to Arizona          $1812

Alaska to New York      $2124

Tacoma, WA to Anchorage, AK  $2000
If you want to know the exact estimate for Alaska auto transport, Use our online calculator to get a free and instant quote.
Why You Should Consider Alaska Car Shipping
It might seem like a good idea to make the drive yourself so you can save some money, but it could end up causing you more trouble (and more money) than it's worth in the long run. Here's why.
It's going to be a long drive: Driving to Alaska from Washington state can take over 43 hours. It will take between 5 and 6 days. Many gallons of gas you'll have to fill up on and that's a lot of unneeded wear and tear on your car.
You have to cross borders twice: On the way to Alaska, you'll need to cross the border into Canada and again into the U.S. when you arrive in Alaska. Both factors combined make it unnecessary to wait a lot.
Special Equipment May be Required: Your car might need winter tires and chains depending on the season you travel. Some small gas stations may not be open on your way up to or down from Alaska, so you'll also need extra gas cans.
All of these costs will certainly add up very quickly. Last but not least, remember how tired you'll be afterward.
Estimated Car Shipping Times
AutoStar transport industry can provide the following shipping times for your car to or from Alaska. Please be aware that these are estimates and transit times may vary.
Between Seattle, Washington and Anchorage, Alaska – typically between 10-14 days
Between Honolulu, Hawaii, and Anchorage, Alaska – typically between 8-25 days
What Vehicles Do We Ship?
Our team is specialized in shipping all kinds of vehicles including cars, trucks, motorcycles, RVs, ATVs, ATVs, military vehicles, Heavy Machinery, trailer, and inoperable vehicles even though it's a bit more complicated since the customer has to bring the vehicle with its own platform to ship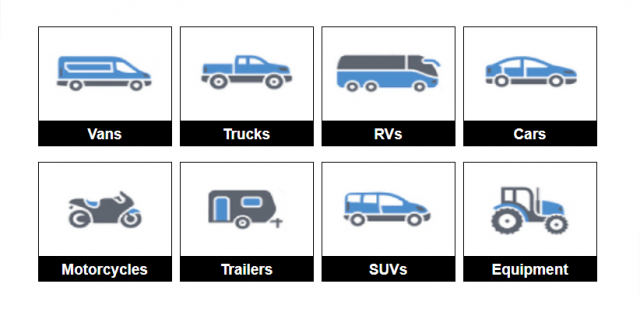 Alaska Special Discounts
There is a special discount for Seniors, Students, and Military members who want to transport one or more vehicles to or from Alaska when choosing our auto transport services.
Dedicated Service
When you decide to ship your car with the AutoStar transport industry, you're assigned a dedicated Alaska auto transportation specialist who is there to guide you through the Alaska auto transport process. Once we've found the best shipping option for you we'll also send out a personalized pack full of Alaska car shipping information. What's more, our helpful Customer Service Department is there to help with any transport queries you may have.
Want To Know More?
Need to find out more about shipping your vehicle to or from Alaska? Call us today at 888-802-8250, or request a free quote below.